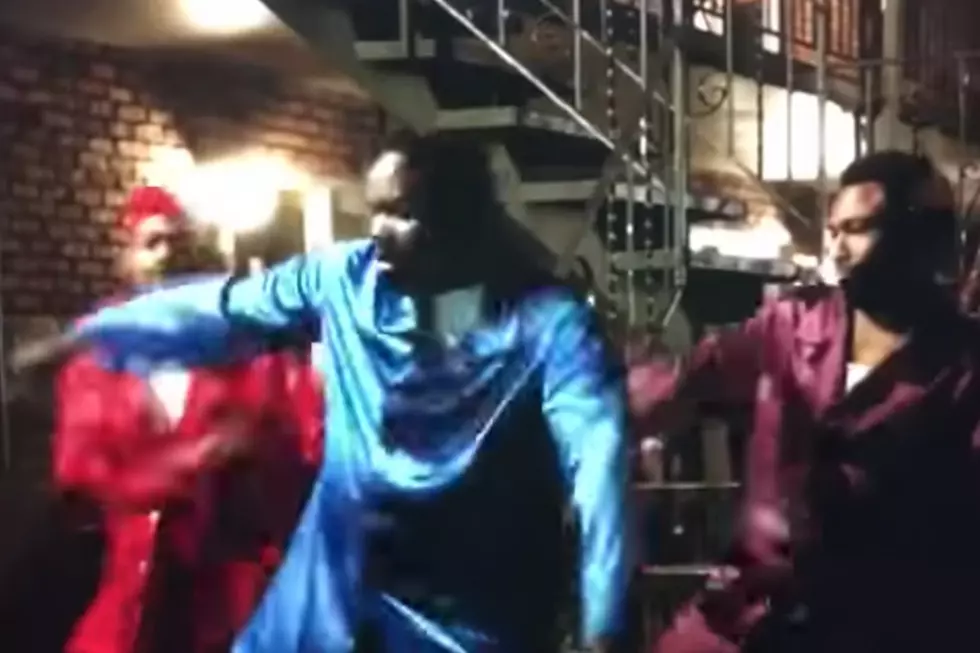 Childish Gambino Dances to TLC's "Creep" in Deleted Scene From 'Atlanta'
Comedy Hype via YouTube
There's no question that Atlanta's second season is a hit among fans, and while the episodes are sometimes filled with random, hilarious moments, one amazing scene didn't make the cut. In a deleted scene from the FX show, Childish Gambino, Brian Tyree Henry and Lakeith Stanfield are seen dancing to TLC's "Creep" record from 1994.
Executive producer Hiro Murai posted the deleted scene online, which features the three actors dressed in the same silk-styled pajamas from TLC's original music video. While they're hanging out in front of their apartment complex, the trio imitates the same dance moves that T-Boz, Chili and Left Eye do in the "Creep" visuals. After seeing the footage, fans have been sharing their disappointment that the scene was cut from an Atlanta episode, but it's now blowing up on social media.
Watch the deleted scene from Atlanta of Childish Gambino and friends dancing to TLC's "Creep" in the video below.
Check Out the 2018 Hip-Hop Music Festivals You Need to See