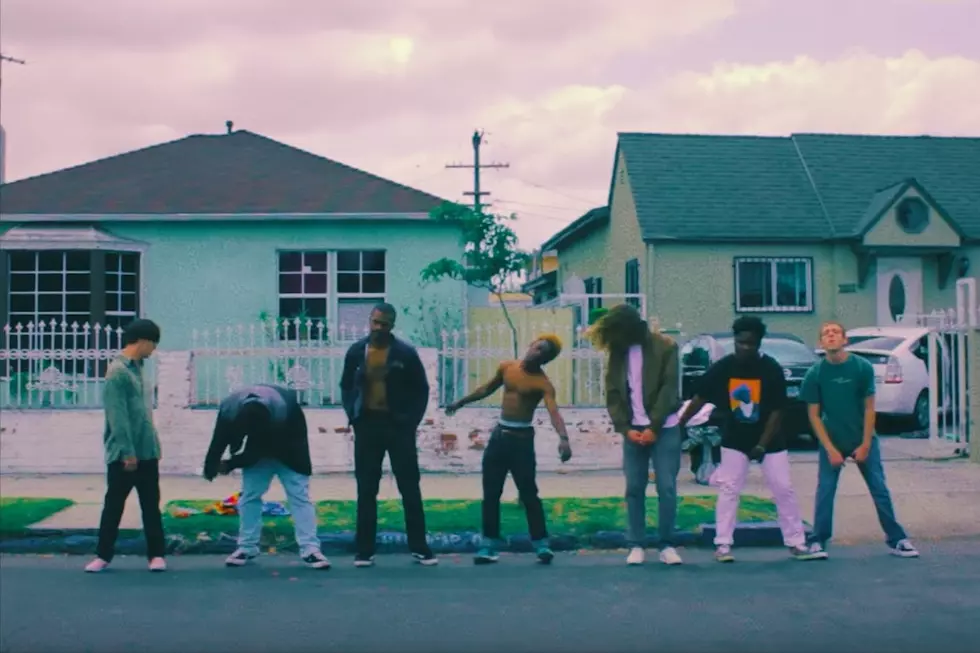 Brockhampton's Final Album Will Be 'Saturation III'
BROCKHAMPTON via Youtube
News first broke when a promotional photo went out on the Brockhampton Twitter page, revealing the new LP would come out on Dec. 15. But the sentence, "The last studio album from Brockhampton," had fans scratching their heads. After being bombarded by people who were questioning the revelation, Kev decided to speak out. "'Fuck you kevin' I get it, you're mad," he tweeted. "But the album is done and it's coming soon. December 15th please know we tried really hard to make something we're proud of and that y'all could dance to or whatever happy holidays man."
If this is truly the end, closing it out by completing the trilogy is as good a time as any. Though the group, which is comprised of vocalists Kevin Abstract, Merlyn Wood, Ameer Vann, Dom McLennon, JOBA, Bearface and number of other creatives, has only been making moves for a short period, they have surely made an impact. 2017 has been a big year. They released Saturation in July, followed by Saturation II, back in August.
In October, Kevin announced Saturation III would be dropping this year, but there was no mention of it being a finale project. Now, it appears so.
The group will be embarking on a (farewell?) tour starting January of 2018. The Love Your Parents Tour kicks off on Jan. 16, in Dallas, Texas., and will hit up cities like Houston, New Orleans, Atlanta, Philadelphia, New York, Boston, Detroit and Chicago, before closing out in Phoenix, Ariz., on March 7.
See New Music Releases for December