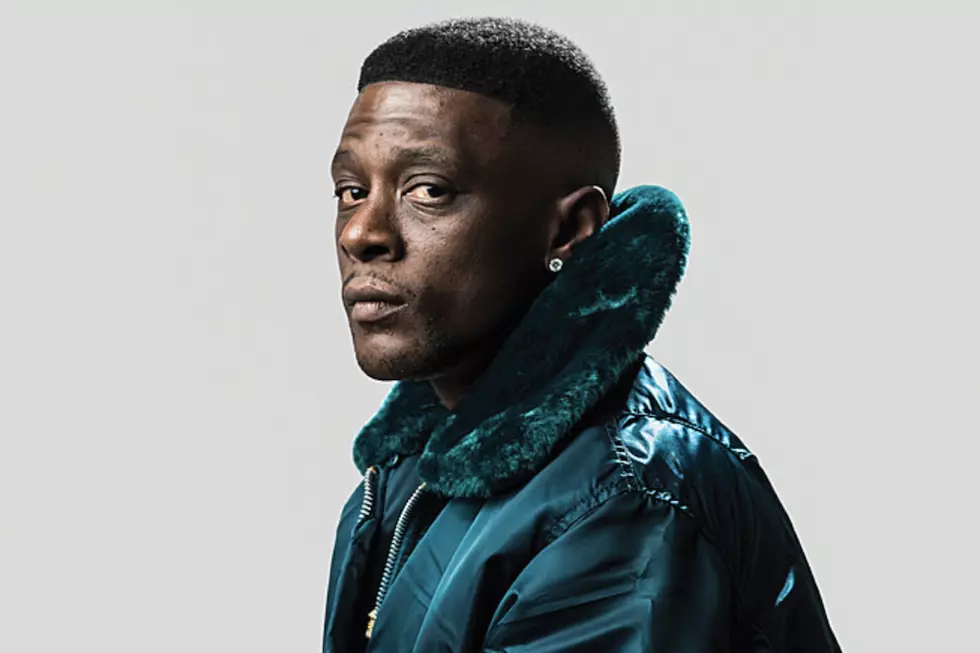 13 of Boosie BadAzz's Wildest Instagram Moments
Andrew Link for XXL
Since coming home from prison in March 2014, Boosie BadAzz has been living his best life. Some of his moments—the good, the bad and the ugly—have been displayed for all to see on his Instagram page.
The Baton Rouge, La. rapper's first IG post went up on Dec. 4, 2012, while he was still locked up and serving a bid on drug charges. Uploaded by his manager TQ, the photo simply showed Boosie, white T-shirt, gold chain and backward fitted cap, staring at the camera. "Official Boosie IG. Word from TQ. Follow & support BadAzz," the captioned read.
Shortly after his release from prison on March 5, 2014, the beloved Southern MC's follower count skyrocketed from 165,440 followers to 307,587 virtually overnight. With the unreserved rapper himself manning his own account, things started getting very interesting.
With Boosie never ceasing to amaze with his brutally honest 'Gram content, XXL compiles a list of the rapper's most outlandish moments on IG.
Boosie Posts Video of "Meek Mill's Stalker"

March 12, 2016

Boosie Snaps on Officer Who Killed Terence Crutcher

Sept. 23, 2016

Boosie Goes Off on Capital One Bank

Oct. 24, 2016

Boosie Lusts Over Racy Amber Rose Pic

June 10, 2017

Boosie Jokes About Getting Son Fellatio for B-Day

Aug. 7, 2017

Boosie Attempts Ice Skating

Jan. 3, 2018

Boosie Takes Nasty Fall While Rollerskating

Jan. 8. 2018

Boosie Exposes Baby Mother After Threat Allegations

July 15, 2018

Boosie Disses Man He's Accused of Murdering

Sept. 12, 2018

Boosie Tells Story About Angel Dust, Seeing Demons

Nov. 12, 2018

Boosie Blasts 6ix9ine for Snitching

Feb. 14, 2019

Boosie Calls Out News Station Over Violent Concert Claims

April 6, 2019

Boosie Has Women Get Naked on IG Live

April 30, 2019