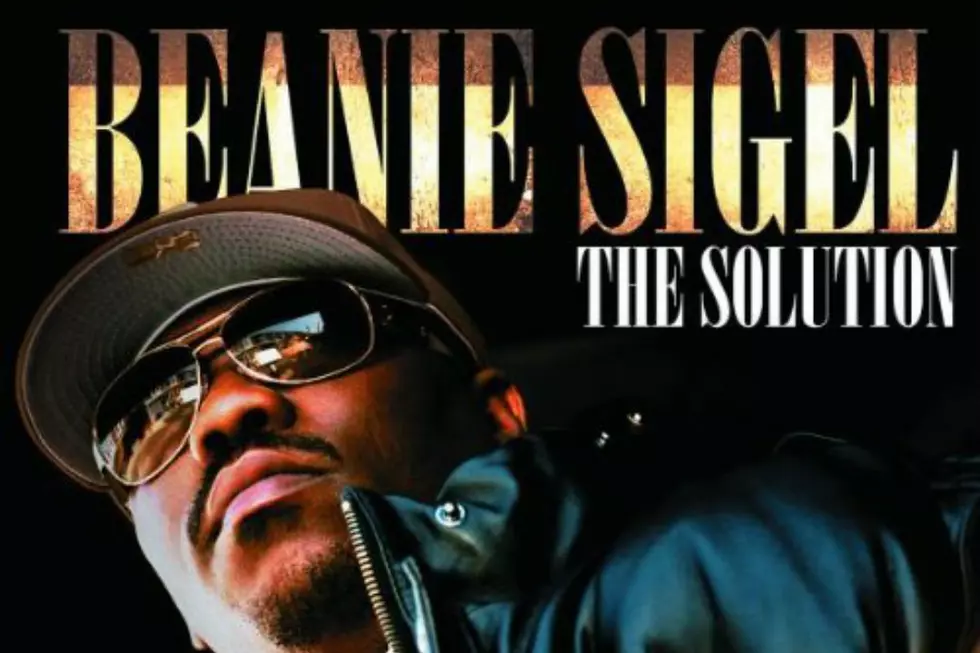 Beanie Sigel Drops 'The Solution' Album – Today in Hip-Hop
Roc-A-Fella/Def Jam
On this day, Dec. 11, in hip-hop history...
2007: Two years since the release of his previous album, The B. Coming, Philadelphia, PA rapper Beanie Sigel reunited with Roc-A-Fella Records to release his fourth studio album, The Solution, on December 11, 2007.
When Beanie Sigel was released from prison in 2005 after serving 10 months stemming from a federal gun charge, Jay-Z and Dame Dash, the two heads of his long-time label, Roc-A-Fella Records, were at odds. Being that Beans was under contract with the Roc and on the hook for two more albums, it was unclear as to which way the Broad Street Bully would lean. At that time, Beanie decided to take a hiatus from hip-hop to let things sink in before deciding how the next part of his career would play out. "When I first came home, it was the whole Roc spilt up [situation]." Sigel told XXL during an interview in April of 2007. "I didn't want to choose whether to go with Jay or Dame. I couldn't make that choice between friends. So I fell back and looked to see what direction I was going to go in for my own situation."
After taking time to analyze and his options, the State Property leader announced in March of 2007 that he worked with Jay-Z, who was the president of Def Jam at the time, to hash out a deal and resign with Roc-A-Fella for the release of his highly anticipated LP, The Solution.
Upon its release, the reviews for Beanie's fourth studio album were stellar, and the LP reached a peak position of number 37 on the Billboard 200. Not unlike any of his previous releases, The Solution's lyrical content was a direct reflection of exactly what the Philly MC was experiencing at that point in his life. "It's me making that hard music," Beanie said when asked about the direction of the album. "This is just life experiences and things that I go through. I just try to put out good, relevant music. Not to knock what anybody else is doing, but a lot of that music don't be relevant to any type of situation."
With a good chunk of the album produced by Dre & Vidal, and notable appearances from Jay-Z, Styles P, Scarface, Raheem DeVaughn and Ghostface among others, The Solution was preceded by its single, "All the Above," featuring R. Kelly. The single reached number 83 the Hot R&B/Hip-Hop singles chart.
The Solution was a project that saw Beanie Sigel get back on his grind in the rap game, and paved the way for his next LP, The Broad Street Bully, which was the "Roc the Mic" spitter's first release on an independent label.
See 10 Critically-Acclaimed Books Rappers Live By