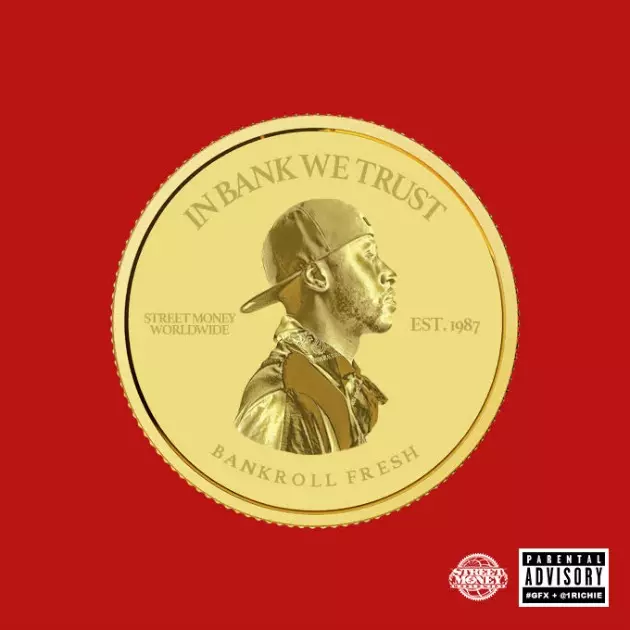 See Bankroll Fresh's 'In Bank We Trust' Posthumous Album Cover, Release Date
Picasa
Real legends never die, and Atlanta's own Bankroll Fresh is no different. That's why this staple of hip-hop's Southern underground, who was shot and killed outside of Street Exec studios a year ago, has a brand new album headed your way on April 24.
Featuring Bankroll's likeness engraved in a golden coin, the artwork is a perfect representation of the respect the Atlanta rapper commanded at the time of his death.
In a recent interview, Bankroll's mother Terisa Price gave XXL the 411 on Bankroll's posthumous release. "Well, the name is gonna be In Bank We Trust, and I think we're gonna do 12 songs and bonuses on the album and we was really trying to push it for the 4th," Terisa explained.
She continued, "But I'm not sure if we're gonna push it for the 24th of April, which is K. Rich's birthday. We're gonna have some features on there from different other artists that's out… but we're working on it now and we were just in the studio the other day and we've got a hot song that's gonna be a single. I named it 'A Hell of a Night.' I named 'Dirty Game' and I named 'Truth Be Told,' I named those songs. I think it's highly anticipated."
Bankroll's first single from his upcoming album, titled "Truth Be Told," dropped back in January. The track features menacing piano keys and Bankroll's typically confident boasts about his status as an elite trapper. Look out for In Bank We Trust dropping April 24.
20 of Your Favorite Rappers Naming Their Favorite Rappers