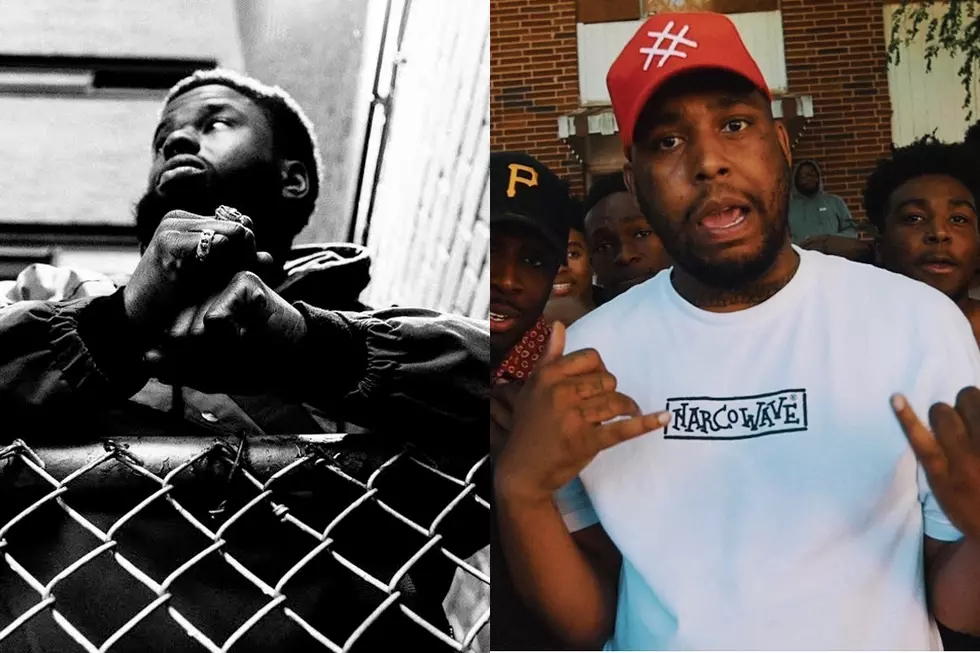 ASAP Twelvyy Says Key! Is His Favorite Feature on 'Cozy Tapes Vol. 2: Too Cozy'
RCA Records / Key! via YouTube
It's officially AWGEST. Earlier this week (Aug. 1), fans of A$AP Mob received the late summer news they were hoping for in the form of a rollout of the crew's anticipated Cozy Tapes Vol. 2.
After months of teasing and speculation, the New York collective helmed by A$AP Rocky, along with Rocky's creative agency AWGE, revealed the official release date for the follow-up to last summer's Cozy Tapes Vol. 1. The Mob has dubbed this month "AWGEST," a month-long celebration culminating with the release of Cozy Tapes Vol. 2: Too Cozy on Aug. 25.
As one of the crew's long-standing members, A$AP Twelvyy gears up to drop his debut solo album, 12, this Friday (Aug. 4), the young buck stopped by XXL's office to talk about dropping his debut—more on that later—and A$AP's ability to evolve within hip-hop.
"This is the first time we ever put together multiple releases in the same month," Twelvyy tells XXL of AWGEST. "It's great to have a second opportunity with [Vol. 2] because it could have just went from everybody just popped off and then everybody disappearing."
When asked about surprises he's excited for fans to hear on the Vol. 2, Twelvyy is quick to shout out Atlanta rapper Key!'s  work on the project.
"Fatman Key is a part of the A$AP Mob," shares Twelvyy. "He is one of the illest musicians ever and when I started really listening to him I started getting the confidence to make any kind of music I want so shout out to Key. He's a leader. He had his own wave in Atlanta years ago. Yams was telling me about Key! years ago. He's kind of like our KD, you feel me? Key be in the studio like, 'What y'all doing, stop playing!' I love Key. Key that's the battery in my back... Everybody else on [the Vol. 2] is just A$AP Mob."
As AWGEST kicks off this month, A$AP fans should be on the lookout for pop-up shops, shows and maybe even album listening sessions from the clique. Keep it locked on XXL for A$AP Twelvyy's full interview coming soon. In the meantime, bump the latest singles from Twelvyy, "Strapped" and the ASAP Rocky-assisted "Diamonds."
See 25 of the Best Hip-Hop Projects of 2017 (So Far)