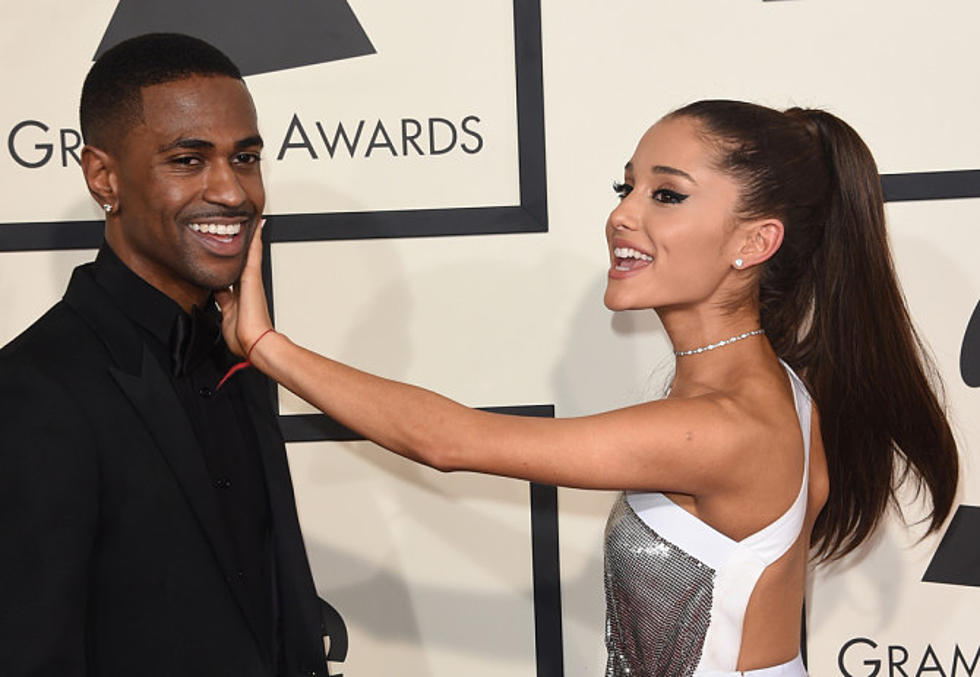 Ariana Grande Broke Up With Big Sean Because of His Lyrics on "Stay Down"
Getty Image
Big Sean's lyrics in "Stay Down" was reportedly a major reason why he and Ariana Grande broke up. The tworecently split up earlier this week, which came as a big surprise since they've always looked pretty happy. According to TMZ, sources from the 21-year old singer's camp say the real reason Ariana called it quits was because of Sean's lyrics in "Stay Down." The Detroit native raps "I ain't even gonna lie, I got a million dollar chick/With a billion dollar p****y/Every time I c*m, I swear to God I feel like I be rich," on the track and Ari was not having it.
Apparently, the word choices made the pop singer feel like a piece of meat and she was embarrassed when her grandmother asked about the song. Rumors about their break up have been circulating recently, including Sean's dismay at having to foot all their bills. TMZ's sources say it was actually Grande who paid for all of their extravagances. There was also the rumor about Big Sean being upset that his girlfriend didn't come to his House of Blues performance in February. On the other hand, Grande says that the Dark Sky Paradise rapper was feeling himself just a little too much. She allegedly missed the performance because her vocal coach ordered her to rest her voice for her Grammy's performance the following day. There was also the incident regarding Grande's performance with Justin Bieber.
Take a listen to "Stay Down" below in case you need a recap.