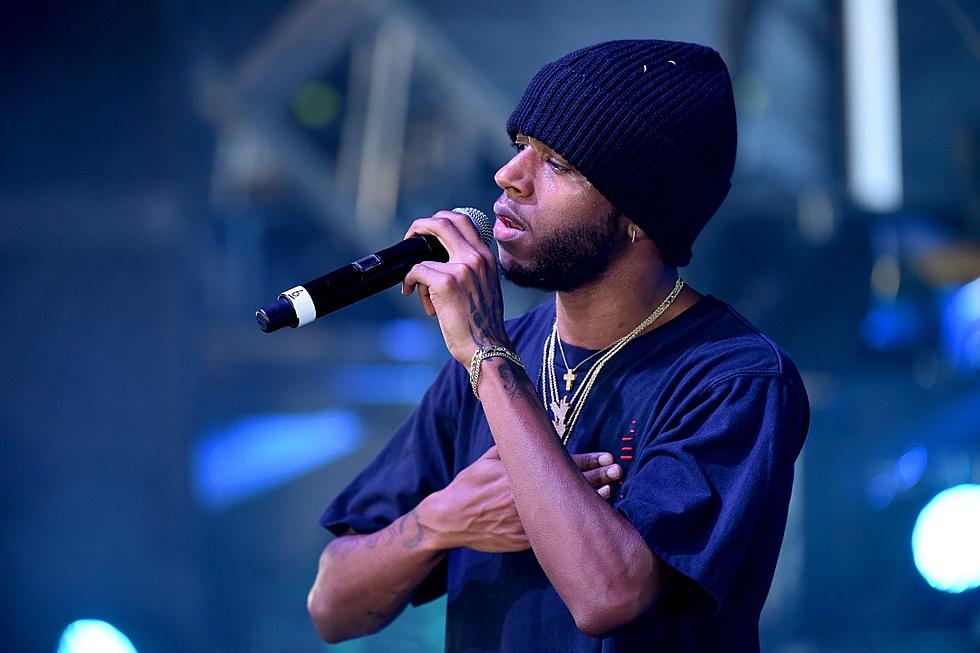 6lack Postpones Tour to Focus on Fatherhood and Finishing His Album
Nicholas Hunt, Getty Images
It looks like 6LACK's European fan base will have to wait a good while longer to see their fave in concert. The Atlanta artist reveals as much in a recent tweet, where he says he's postponing his upcoming tour of Europe to focus on fatherhood and finishing his album.
6LACK, who recently went at Donald Trump on a track with Dreezy and Kodak Black ("Spar"), makes it known that he longs for reengaging himself with the recording process and the chance to be a more involved father.
"I missed the picking through every line, every song, every sound and then analyzing through my life and my mistakes. but also more importantly during this time, I've missed being the father I always wanted to be to my daughter," he reveals. "For the 8 months she's been alive, i have about 2 months of pieced together memories of us together. between that and wanting to tap back into the music, I've been feeling the need to make some tough decisions. One of which is postponing my upcoming European tour."
6LACK says his wish to finish whatever he starts made this a difficult decision, but he appears certain he's made the right one.
"I've made the decision that right now the music needs to be finished and I want to actually feel what it's like to be a dad," he says. "I think that's what this next album is for: being more reflective of my current life. The last project was a summary of my past, this one is an update on my present," he says, "As much as I love working my ass off, I can't really channel my perspective on my present life, if I'm not actively living it."
Check out 6LACK's tweet below. Watch his tight freestyle at the 2017 BET Hip Hop Awards when you're done with that.
See New Music Releases for November 2017