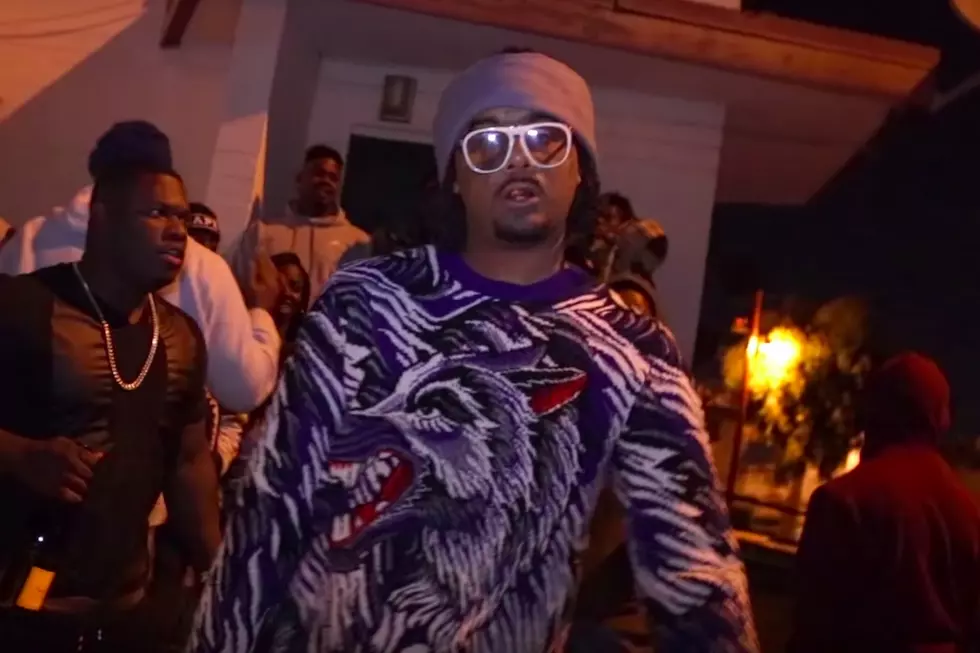 03 Greedo Roams His Hood in "No Good Freestyle" Video
SkyyLiineVisualz via YouTube
As he continues to make a name for himself and represent the West Coast to the fullest, 03 Greedo drops a new video for his "No Good Freestyle." The Watts, Calif. native unveils the set of visuals, which feature him back in his original neighborhood as he spits some melodic rhymes with his entourage.
The new track from the rising talent features lyrics of him stunting on all of his haters who claimed that he was "no good" before he saw success with his music.
"They used to say I'm no good/Oh, then I got better than them," he rhymes. "Trapping and pimping/I go the distance/All of these bitches gon' listen."
After the freestyle, the video also follows Greedo as he gives viewers a tour of his neighborhood where he grew up, including his mother's house. He not only shares some stories of being in the streets and his hood, but he even talks about the friends he's lost over the years.
Greedo has already made his mark in the hip-hop game with his First Night Out mixtape that he dropped back in October. The project was recorded right after the vocalist was released from prison, which flaunted his R&B side. He also was a guest feature on RJMrLA and DJ Mustard's latest The Ghetto collaboration, lending his vocals to "All Fours."
Watch 03 Greedo's new "No Good Freestyle" video below to see him roam his old neighborhood.
See 50 of the Best Hip-Hop Projects of 2017