Top Hip-Hop Headlines – 9/9 – 9/13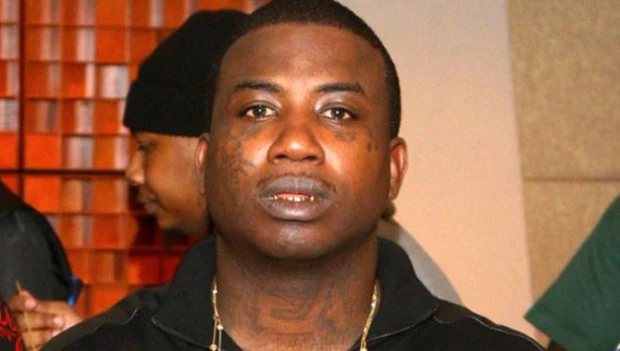 Last week was quite possibly one of the busiest weeks in hip-hop in recent memory. Gucci Mane was arguably the biggest news-maker this week as his three-day meltdown on Twitter was the talk of the town this week. Meanwhile, a legendary DJ quit his job only to rescind his resignation a day later. There was a shooting at a concert in club in New York. Drake paid tribute to the Wu-Tang and the self-crowned King Of New York took the stage in his new city to take veiled shots at another rapper As we said, it was busy.
These are the important stories in hip-hop this week…
1.Gucci Mane Is Dropped From Atlantic Records

Over the weekend, Gucci would begin what would become an epic rant on Twitter. News started to pick up on Monday when reports leaked that Gucci Mane had been dropped by Atlantic Records. No word if the Twitter rant had lead to be dropped or that it was the cause of his breakdown on the internet.
2. A Timeline Of Gucci Mane's Twitter Rant
During his three-day rant, Gucci Mane took shots at practically the entire industry, professed his desire to sleep with seemingly every rapper's girlfriend and even took the time to offer contracts to new rappers.
3. Mister Cee Resigns From Hot 97 After New Prostitution Allegations
On Wednesday, legendary Hot 97 DJ Mister Cee unexpectedly resigned from his position after his latest run-in with a transsexual prostitute became public. Video had surfaced of Cee allegedly soliciting the services of  a cross-dressing prostitute by the name of Bimbo Winehouse and Mister Cee resigned quickly that afternoon.
4. Shooting At Fat Trel's Mixtape Release Party Leaves Four Injured
On Wednesday night, a shooting occurred during a Fat Trel Mixtape release party at S.O.B.'s in Manhattan. A gunman shot and wounded 4 bystanders, although, thankfully there no deaths occurred during the incident.
5. Mister Cee Admits To Sexual Encounters With Transsexual Prostitutes, Reconsiders His Resignation/Mister Cee Speaks
Thursday morning in an interview on Hot 97's morning show, Mister Cee admitted to engaging in sexual activity with transsexuals. Cee denied that he was gay but admitted that he was living in denial regarding his sexuality. XXL caught with Mister Cee for an interview later that day where he admitted that he had an addiction to prostitutes and be soliciting the services of them for over five years.
6. Listen To Drake's "Wu-Tang Forever" Featuring Jhené Aiko
The internet went briefly nuts on Thursday night as Drake's anticipated Wu-Tang "tribute" song, "Wu-Tang Forever," leaked on the web.
7. Video Surfaces Of Kendrick Lamar Dissing Meek Mill
Tuesday Night at a concert in Brooklyn, video surfaced of Kendrick Lamar allegedly sent shots aimed at Philly rapper, Meek Mill, was on stage.
8. Gucci Mane Fights A Man At The Mall
After deleting his Twitter and disappearing after his rant earlier in the week, video surfaced of Gucci Mane squaring off with a man at Lenox Square Mall in Atlanta, GA on Thursday Night.
9. Kanye West Goes On Epic Rant In Support Of Pusha T
It takes a special type of week where a Kanye West rant is one of the least newsworthy stories of the week.  On Wednesday night in New York City, Kanye West delivered another in a series of quotable rants, this time in support of his G.O.O.D. Music artist, Pusha T, during King Push's listening party in Manhattan.