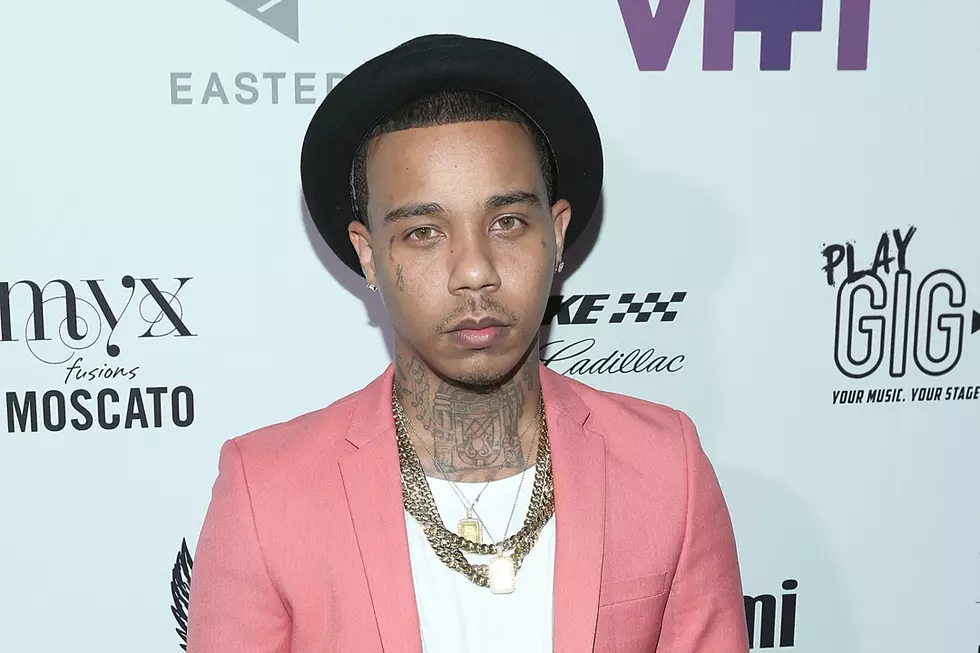 Yung Berg Has a Warrant Out for His Arrest After Missing Court Date
Jesse Grant, Getty Images
It looks like Yung Berg's legal woes are only getting worse, as the Chicago native is now a wanted man in Miami. According to TMZ, authorities are issuing a warrant for the producer's arrest after he missed an important court date connected to his previous weed bust last year.
Berg was slated to appear in court on Jan. 11 for his arraignment in regards to his arrest from October 2017. At the time, the 32-year-old hitmaker was taken into custody after getting involved in an altercation at a Miami hotel. Cops found him to be in possession of weed at the time—he had two blunts on him— but that alone wasn't enough to book him. When police discovered that he had a nine-year-old warrant, they were then given the approval to cuff him up.
Now, Berg is back in the same position as he originally started, as there is a new warrant for his arrest after he failed to show up for the recent court date. This could mean some hefty trouble for the entertainer in Miami if he travels back there in the future.
Hopefully Yung Berg can straighten this situation out before he finds himself behind bars and away from the music. At the moment, he is working hard on Ty Dolla $ign and Jeremih's joint project, alongside his frequent producer friend A1.
See 50 of the Best Hip-Hop Projects of 2017