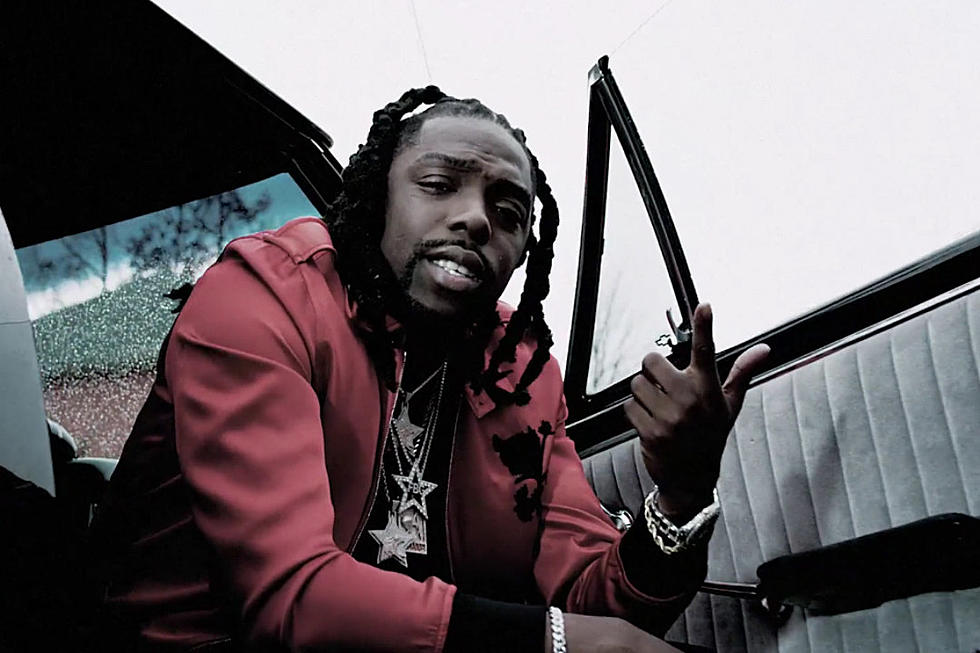 Young Scooter Leads a Heist in "Jugg King" Video
Vincent Lou Films via Vimeo
Young Scooter is still pushing product off his 2017 mixtape release, Jugg King. Today (Jan 15), he premieres the video for the title track with XXL.
In the Vincent Lou Film-directed video, Scooter and a couple of his henchman pull off a heist. Having kidnapped some poor fellow, the trio descend upon his home in hopes of hitting a lick. The Atlanta rapper's cronies end up intercepting a package in the mail that appears to be the item they were looking for. "You say you a hit man but you ain't hit shit/You say you a lick man but you ain't hit no licks," Scooter raps on the chorus of the Stack Boy Twaun-produced track. "You say you a dope boy but you ain't sold no bricks/My baby mama left, I bought another nigga's bitch."
Future and Casino make cameos in the visual.
"'Jugg King' video was a chance to show the world me in my element under my terms," Scooter tells XXL about the new visual. "The video is about one well mapped out finesse and it shows how I run my check up with no effort. I'm well known for being the king of juggs, this video is proof of that."
Scooter has big plans for 2018, which include dropping the joint mixtape with Future and Young Thug, Street Lottery 4, and his debut LP. "2018 I'm elevating my career, taking everything to the next level," he says. "Nothing is bigger than the streets, my career is a product of that market. I will be dropping my official album this year so make sure you look out for that."
Watch Young Scooter's "Jugg King" video below.
See New Music Releases for January 2018