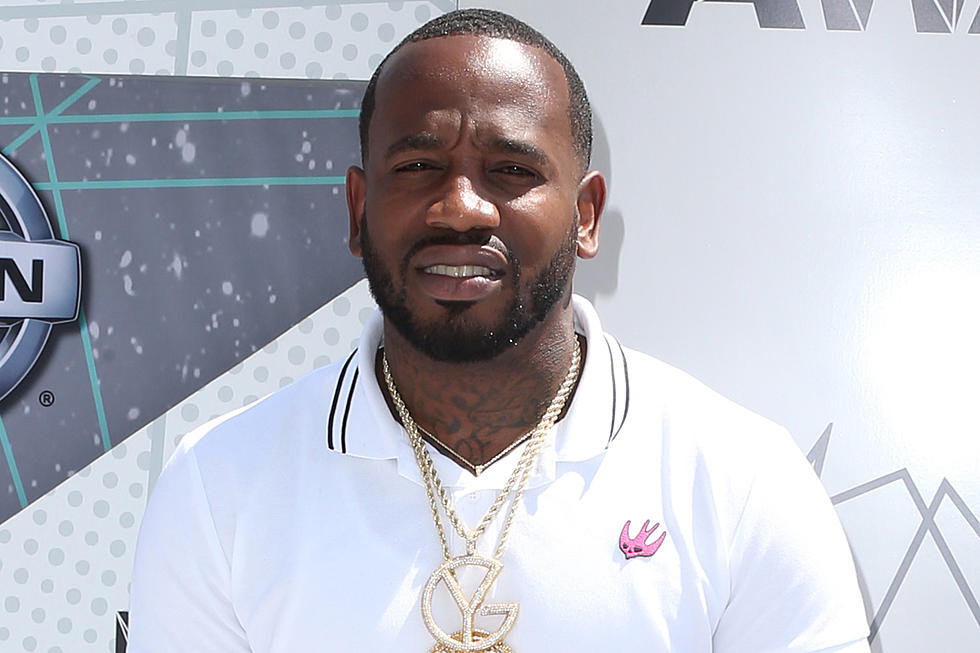 Young Greatness Shot and Killed in New Orleans
Frederick M. Brown, Getty Images
Tragedy strikes the world of hip-hop once again. According to CBS' local New Orleans affiliate, rapper Young Greatness, known for his 2015 hit song "Moolah," was shot and killed outside of a local Waffle House earlier this morning (Oct. 29). He was only 34.
The news outlet reports that the rapper, who was signed to Cash Money Records before his death, was shot once on 2900 block's Elysian Fields Avenue. He was declared dead on the scene.
After Greatness was shot, the suspects fled in the rapper's vehicle. Police are currently searching for two suspects in the murder.
Speaking with New Orleans' WDSU, Greatness' mother, Jeanine Rose, seemingly criticized the government while explaining the state of the city and the tragedy of young men dying too soon.
"I can't stand that place," she says. "They can have it with their politics and potholes. It's too many mothers taking slow walks to sad tombs while they sit at home and play politics with people's life and people living."
With a distinctive swagger and a rock-solid fan base, the "Paper" rapper had solidified his status as a legit rap star by the time of his death. Speaking with XXL for The Break three years ago, Greatness declared rap stardom as one of his goals.
"It's only one Young Greatness," he said at the time. "I have goals to be the next star to come out of New Orleans and I have a strategic plan. I'm confident in myself. I believe in myself, and at this point and time for my city, it's going to be big for New Orleans. I got to do it. I don't have another choice."
See the video news story documenting Greatness' tragic death for yourself below.

Here's the Ultimate Guide to Rappers With Acronyms in Their Name