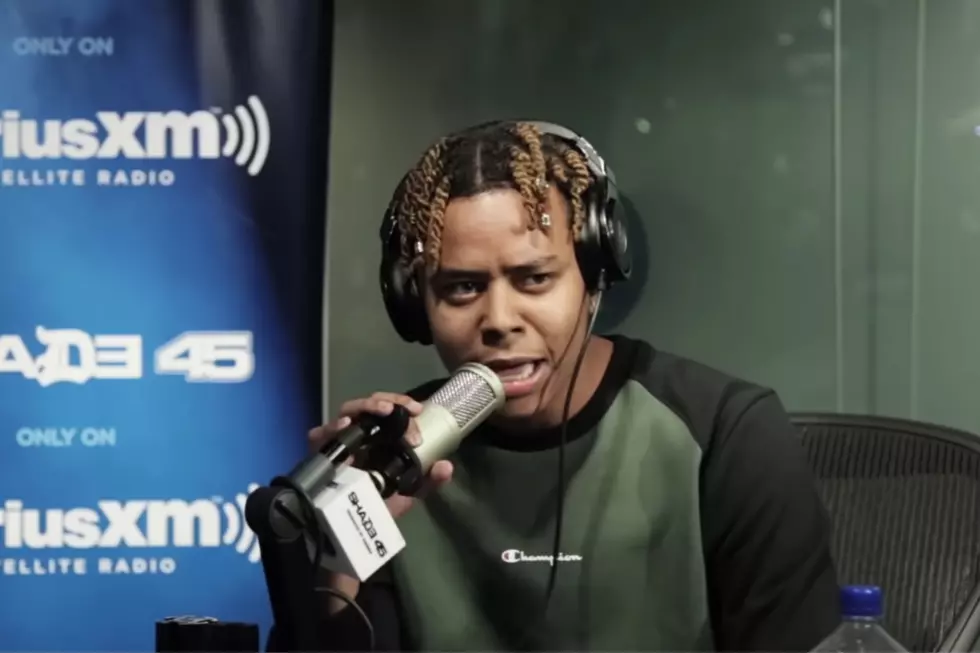 YBN Cordae Spazzes on New Shade 45 Freestyle
Al Lindstrom via YouTube
YBN Cordae proves he's a rising member of the YBN crew in a new freestyle, released May 31, on Statik Selektah's Shade 45 show Showoff Room.
Over Statik's trademark boom-bap blend of chopped strings and dusty drums, the Maryland upstart opens by impersonating Jay-Z's cough into the microphone, then serves throwback flows derived from New York traditions. Cordae doesn't appear to be spitting off the top here, but his rhymes impress.
"Them impolite muthafuckas who walk around with our pants low/No innocent bystanders, they shootin' like Rambo/So please think twice before you step in that Lambo/'Cause any moment lost is considered a gamble," Cordae spits.
YBN Cordae also drops beyond-his-years wisdom about consumer temptations, cleverly stuffed with internal rhyme. "Made a couple transactions, felt fantastic/Retail therapy is just a scam tactic/A new wave, new slaves to the brand package/Well my gas be supreme, not a damn jacket," he raps.
The freestyle comes on the heels of Cordae's rising single, "Old Niggas," a similarly retro response to J. Cole's KOD track criticizing young rappers, "1985." Meanwhile, Cordae's crew member YBN Nahmir was revealed today (June 12) to be a member of the 2018 XXL Freshman Class.
You can watch YBN Cordae's freestyle with Statik Selektah on Shade 45 below.
Here's the Ultimate Guide to Rappers With Acronyms in Their Name