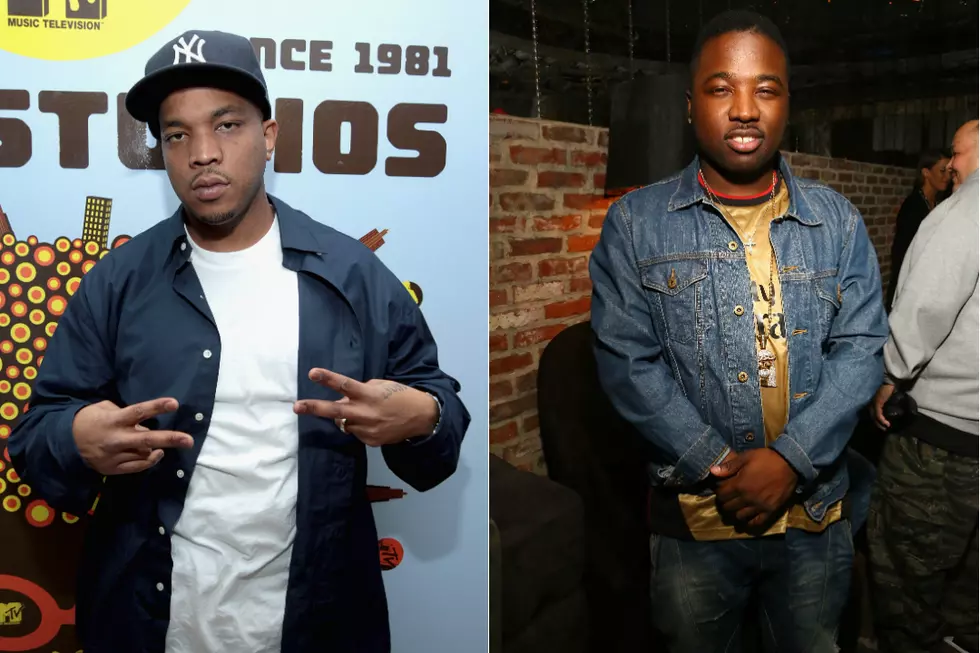 Troy Ave Apologizes to Styles P for Capital Steez Suicide Comments
Stephen Lovekin/Astrid Stawiarz, Getty Images
Troy Ave and Joey Bada$$' beef took a dark turn earlier this week when Ave said on "Bad Ass" that the deceased Capital Steez, who committed suicide in 2012, was "burning in hell." After the song dropped, the Brooklyn native went on Sway in the Morning and doubled down on the diss by saying that "[Steez] didn't pass away. He killed himself. There's a difference. God gave you life, it ain't your right to take that...I got friends that's killing shit, his friends are killing themselves. We not on the same level. Don't play with me."
Pinero was active on Twitter throughout the day and called out Troy for his insensitivity.
"When you have no sensitivity towards others pain that ain't being gangster. That's being a fuckin' creep," the LOX member tweeted. "If you never experienced a family [member] committing suicide, you have no fuckin' idea about that pain. None. I really like Troy Ave and want to see him win. I just was really offended by his remarks on Sway probably because I like him and he spoke so harsh."
Styles concluded by calling for a sit down between the two Brooklyn rappers to try and settle their differences. "I don't want to see Troy Ave or Joey Bada$$ beefing. Let them two young kings get money, it's enough for everybody. Let's have a sit down."
Ave apologized to the Yonkers native by tweeting, "I respect it OG. You been a supporter but I know suicide is a touchy situation and hits close to home."
"Matter of fact," he continued, "If any of MY fans was offended by me saying ALL people who commit suicide was bozo's, my bad. I'd never purposely diss my real ones."
While the Major Without a Deal rapper apologized to Styles and his fans, he made it clear that his problems with Bada$$ are not over. "It's still real vs. fake though and I still stand by every FACT on this record," he tweeted. "Tweet somethin' else and Ima get more savage."
XXL has reached out to Troy but are yet to get any comment on the situation from him. Check out the tweets from Ave and Styles and Troy's interview on Sway below.
See 40 Hip-Hop Albums Turning 20 in 2016