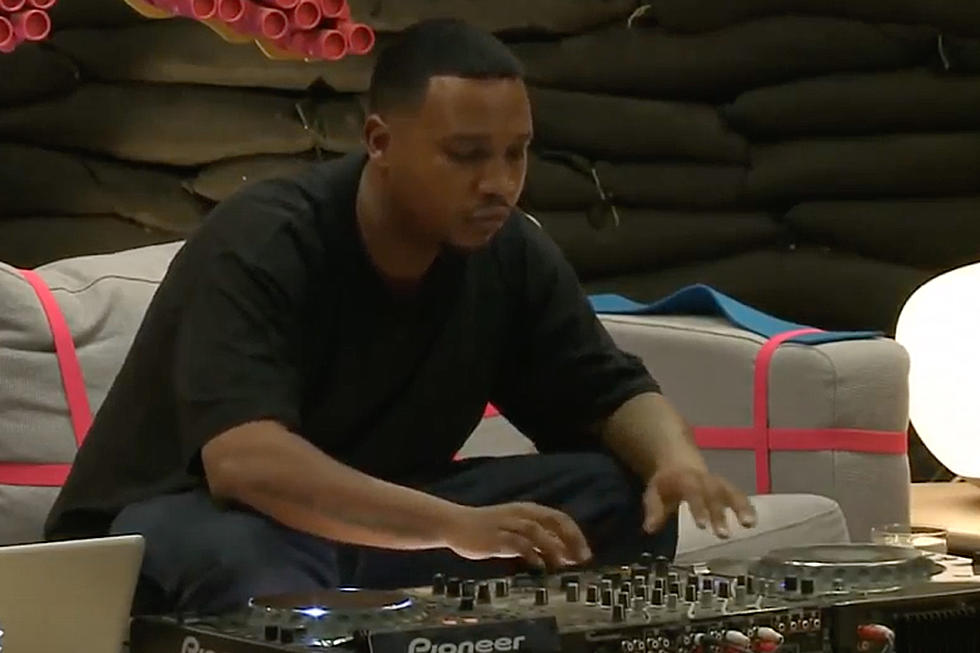 Today in Hip-Hop: R.I.P. DJ Rashad (October 7, 1979 – April 26, 2014)
Red Bull Music Academy via YouTube
On this day, April 26, in hip-hop history...
2014: Pioneering Chicago disc jockey DJ Rashad died on April 26, 2014.
Growing up in Indiana, Rashad Harden gained a knack for deejaying during his college years at Kennedy-King College. At the same time, Rashad was heavy into the dance scene, joining break dancing crews like HouseOMatics. Many in hip-hop hail DJ Rashad as the purveyor of Chi-Town's footwork genre. Rashad's rhythmic DJ sets made for all out dance battles. The authentically Chicago style of dance music was promulgated thanks to Rashad's live sets around the world and five albums. Even Chicago's rap contemporaries like Chance The Rapper have shown respect to the hip-hop vet.
Rashad's death in April 2014 was sudden and shocked many in the hip-hop community. His death was confirmed a day later by friends close to the music head, namely collaborators like DJ Godfather and DJ Spinn. The Chicago Sun-Times was the first to report that a friend found Rashad dead at his home on Chicago's West Side. Months after his passing in August of 2014, it was confirmed that the cause of death was a drug overdose. Rashad was 34 years old. Compiling 15 of Rashad's previously unreleased collabs, his estate released a posthumous album of the disc jockey's work called Afterlife in April of 2016.
10 Critically-Acclaimed Books Rappers Live By