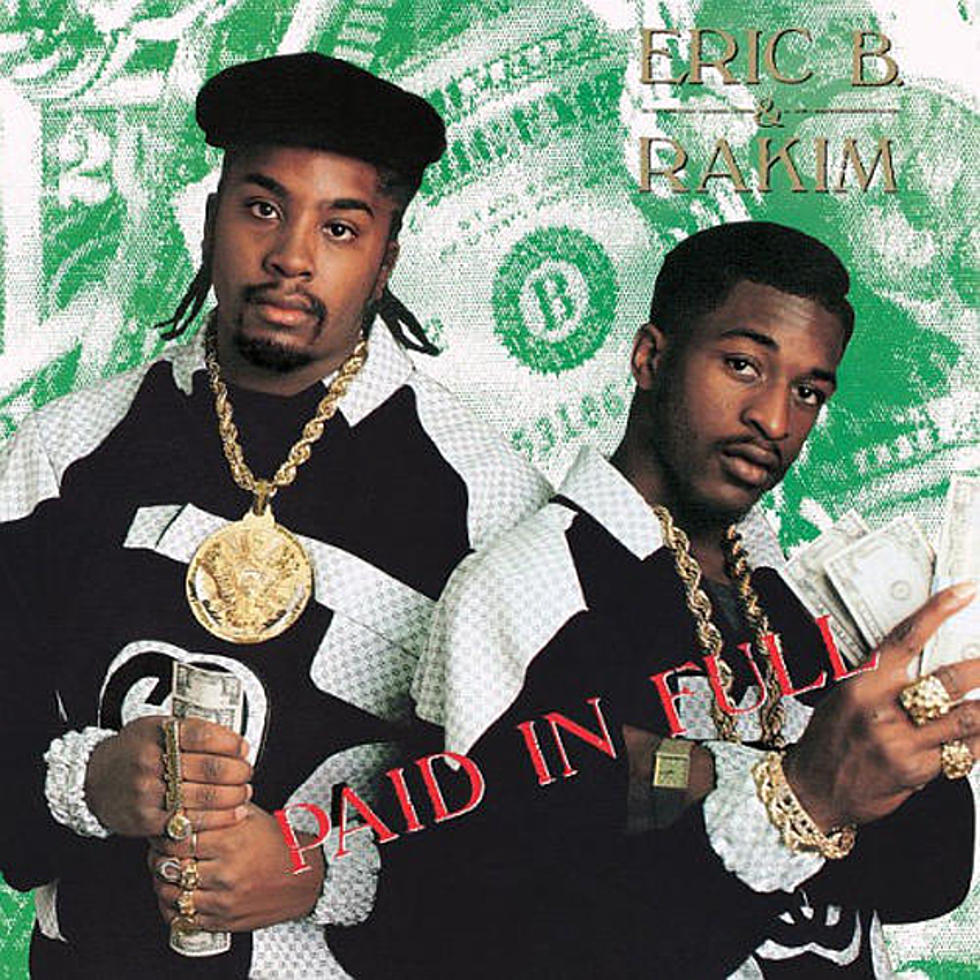 Today in Hip-Hop: Eric B. & Rakim Drop 'Paid in Full' Album
4th & B'way, Island
On this day, July 7, in hip-hop history…
1987: Eric B. & Rakim released one of the most influential rap albums of all time on July 7, 1987. Paid in Full was an all-around perfect album, from their Dapper Dan custom suits and gold jewelry on the cover to Rakim's superior MC skills on the tracks. This was a debut with records that still hold up and today marks the 30th anniversary of this game changing album.
Paid in Full came on the heels of Run-D.M.C hitting the mainstream. As a pair, Eric B. and Rakim revolutionized hip-hop into something that was not only fun, but also poignant and studious. As a DJ, Eric B. offered stripped-down production—even approaching a few tracks with nothing but scratch and sampling. On the other hand, his partner flowed with internal complex rhymes and literal imagery. The "God MC"'s technique on the microphone was innovative. Collectively, Eric B. and Rakim wrote and produced every track on the album and their work on Paid in Full was highly regarded as a pinnacle of golden age hip-hop.
The album produced some legendary cuts. Songs like "Eric B. Is President" and "My Melody" were deeply lyrical, while "I Know You Got Soul" was a dance-ready jam featuring a frequently quoted line: "It's been a long time/I shouldn't have left you/Without a strong rhyme to step to." Even the title track "Paid in Full" had a huge impact on hip-hop, where artists like Mannie Fresh and Lil Wayne have paid homage to. Although it debuted at No. 58 on the Billboard 200, Paid in Full captured the vibe of the streets like no other rap album of its time. To this day, the album continues to gain respect and inspires plenty of active MCs in the game. Not bad for a debut.
See 40 Hip-Hop Albums Turning 20 in 2017