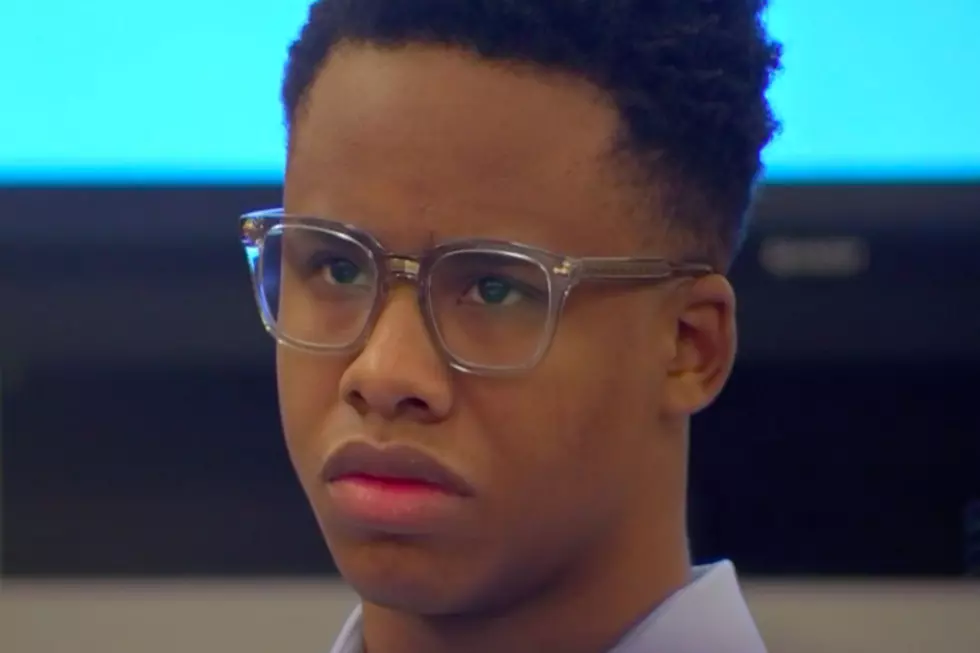 Tay-K Pleads Guilty to Aggravated Robbery, Not Guilty to Capital Murder: Report
NBC 5 Dallas-Fort Worth
According to Texas' Fort Worth Star-Telegram, the rapper, born Taymor Mcintyre, pleaded guilty to two counts of aggravated robbery in the hearing for his capital murder trial on Tuesday (July 16). He reportedly pleaded not guilty to capital murder and a separate count of aggravated robbery.
The publication says that testimony for the capital murder trial, which revolves around the 2016 robbery and subsequent murder of 21-year-old Ethan Walker, began today. They also say that the center of the issue is whether or not Tay-K should have expected the death of Walker when setting up the robbery.
Jeff Kearney, who acts as one of Tay-K's three defense attorneys for the case, says that while the teenage rapper had agreed to participate in the robbery, he couldn't have predicted that his associate Latharian Merritt "was going to go in and intentionally kill for no reason, intentionally kill Ethan Walker."
In 2017, Tay-K became the center of a morbid viral sensation after he released "The Race," which is a song that documents his run from authorities after he cut off his state-issued ankle monitor to flee the law. The song quickly became one of the most infamous in rap history, as its accompanying video was recorded while Tay-K was on the lam.
Police believe that while Tay-K was on the run, he also shot and killed  23-year-old Mark Saldivar at a Chick-Fil-A on April 23, 2017. Trial for that matter has yet to begin.
His trial is expected to last one week.
See 18 Rappers Who've Been Arrested in 2019