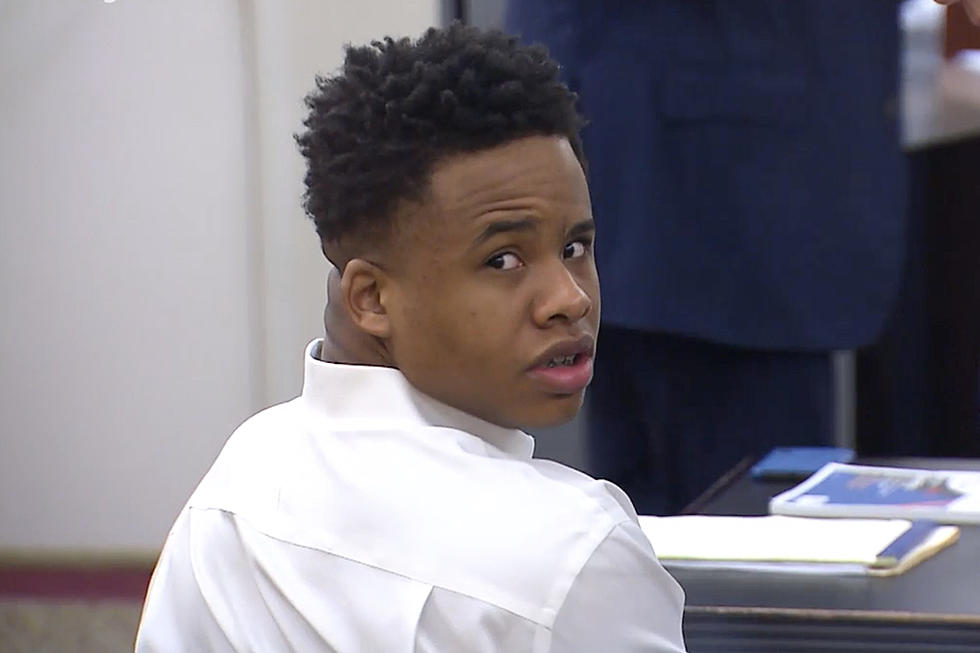 Tay-K's Team Asks Fans to Send Him Money While He's In Jail
Fort Worth Star-Telegram
On Saturday (Aug. 31), Tay-K's team used his Twitter account to tweet out the address where people can send letters and books to him as he sits behind bars.
"SEND TAY LETTERS AND BOOKS. PUT MONEY ON HIS BOOKS WHILE HE'S IN SAN ANTONIO #RR4L Taymor Mcintyre #1085731 Bexar County Adult Detention Center
200 N Comal St San Antonio, TX, 78207," reads the message, which also calls for people to put money into his commissary account.
In July, Tay-K was found guilty of murder and sentenced to 55 years in prison for his involvement in the 2016 killing of Ethan Walker. Also, he was sentenced to 30 years in prison for one count of aggravated robbery and given an additional two 13-year sentences for two other counts of the same crime. He was hit with $3,000 in fines for each charge.
Tay-K's legal drama is far from over. Prosecutors want him to be tried as an adult in a separate capital murder case in Texas' Bexar County. The rapper is also him stand trial for the April 2017 murder of 23-year-old Mark Saldivar. Police believe the rapper shot and killed Saldivar at a Texas Chick-Fil-A when he was already on the run from the law.
You can read Tay-K's tweet below.
See 18 Rappers Who've Been Arrested in 2019