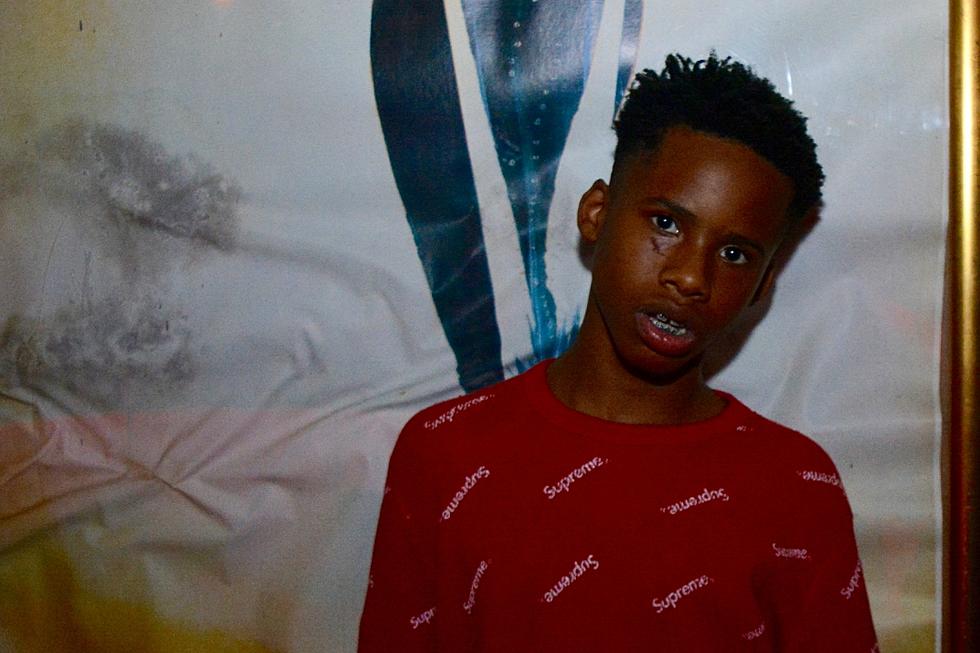 Tay-K Claims His Music Was Pulled From Spotify Playlists Due to New Hate Conduct Policy
Brandon Smith
Spotify surprised the music community yesterday (May 10) after a new hate conduct policy led to the removal of R. Kelly and XXXTentacion's music from their curated playlists. Now, Tay-K believes that he was also effected by the new policy, as he claims that his music was also removed from the streaming platform's major playlists.
In a new tweet sent out to his fans and followers, the rising star claimed that his songs have been removed from the playlists, which could be due to his two capital murder charges and one count of aggravated robbery that have left him incarcerated since last year.
"My songs have been removed from playlists because I'm being accused of something that I haven't been convicted for," he writes. "I don't make hate music I rap about what goes on in every hood in America. I will never let a situation hold me back from what I believe in."
The young rapper, whose platinum record "The Race" details making a run from authorities while on house arrest, has been locked up since June 2017 when he was caught in Elizabeth, N.J. "The Race" was featured on multiple major playlists on Spotify that helped the song to get even more exposure and streams.
XXL has reached out to Spotify for comment regarding Tay-K's music possibly being removed from their playlists.
Here Are the Best Projects Released From 104 Past and Present XXL Freshmen