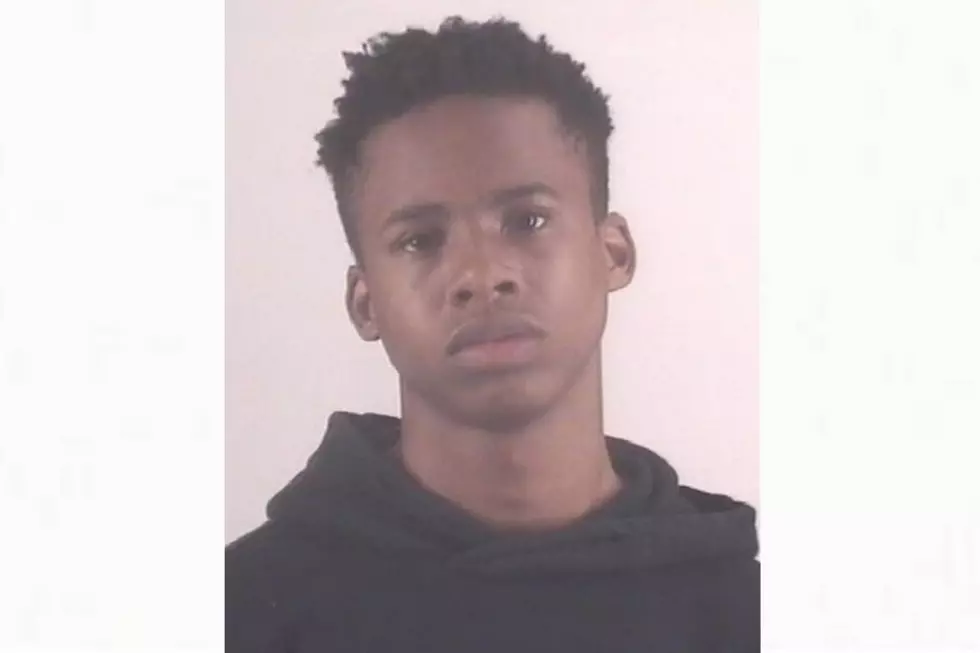 Tay-K Charged With Possession of Prohibited Substance in Jail
Tarrant County Sheriff's Office
A very bad situation gets worse for one of the game's most infamous rappers. Currently in jail awaiting to be tried on charges of two counts of capital murder and aggravated robbery, Tay-K has been hit with another charge of possession of a prohibited substance.
Tay-K, born Taymor Travon McIntyre, is currently being held in Texas' Tarrant County Lon Evans Correction Center. The new charges were levied against the rapper on Thursday (Aug. 2), according to documents obtained by XXL. It is unclear what banned item the rapper had in his possession. His bond for the new charge has been set at $10,000. There is no chance he makes bond, as a judge has already denied "The Race" rapper's bond for his previous charges.
Tay-K already has a steep legal climb ahead of him. He is facing one count of capital murder for his alleged role in the 2016 killing of a 21-year-old man in Mansfield, Texas. Police allege the rapper set up the victim to be robbed along with another man and two female accomplices. The robbery plan allegedly turned into murder, when the mark was shot and killed.
After being apprehended, the 18-year-old rapper gained infamy after releasing the song, "The Race," and going on the lam. While on the run, police allege he robbed and killed 23-year-old Mark Saldivar at a Chick-Fil-A in San Antonio, Texas. He was later apprehended and charged with capital murder for both crimes and currently awaits trial.
See 22 Hip-Hop-Related Police Raids