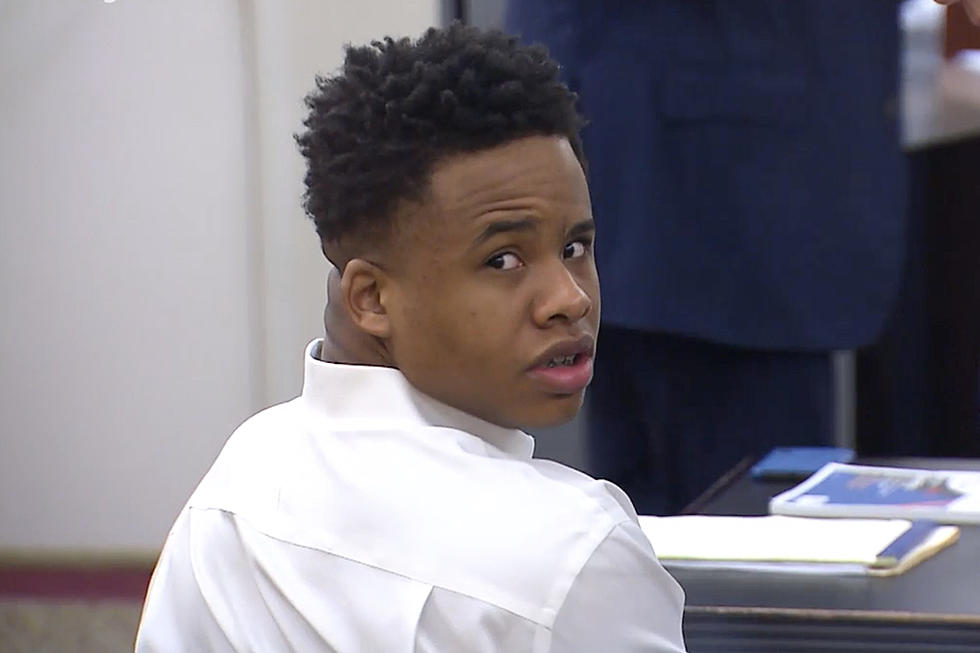 Tay-K Appeals 55-Year Prison Sentence for Murder Case: Report
Fort Worth Star-Telegram
Shortly after the sentencing was announced, The Fort Worth Star-Telegram reported that Tay-K, born Taymor McIntyre, filed an appeal after the sentence was handed down on Tuesday. In addition to the 55 years, he has also been ordered to pay a $10,000 fine for the charge of capital murder. On top of that, the jury sentenced Tay-K to 30 years in prison for one count of aggravated robbery, and he was given an additional two 13-year sentences for two other counts of the crime—which each come with $3,000 fines. The sentences will run concurrently.
Lyrics from the rapper's viral song "The Race" were used against him in court during sentencing. Jurors were reportedly shown the song's music video and given a print-out of the lyrics in court on Monday for his sentencing hearing after prosecutors recommended the items be submitted as evidence.
The victim's father, Richard Walker, said in court that day: "Every lyric to 'The Race' is stained with my son's blood. Every 'free Tay-K' T-shirt that was ever sold has my son's blood on it."
The rapper also has two more pending cases that he caught while on the run from the law in 2017, including the murder of a 23-year-old photographer and the assault of a 65-year-old man.
See 26 Rappers Who've Turned Their Love for Weed Into a Business