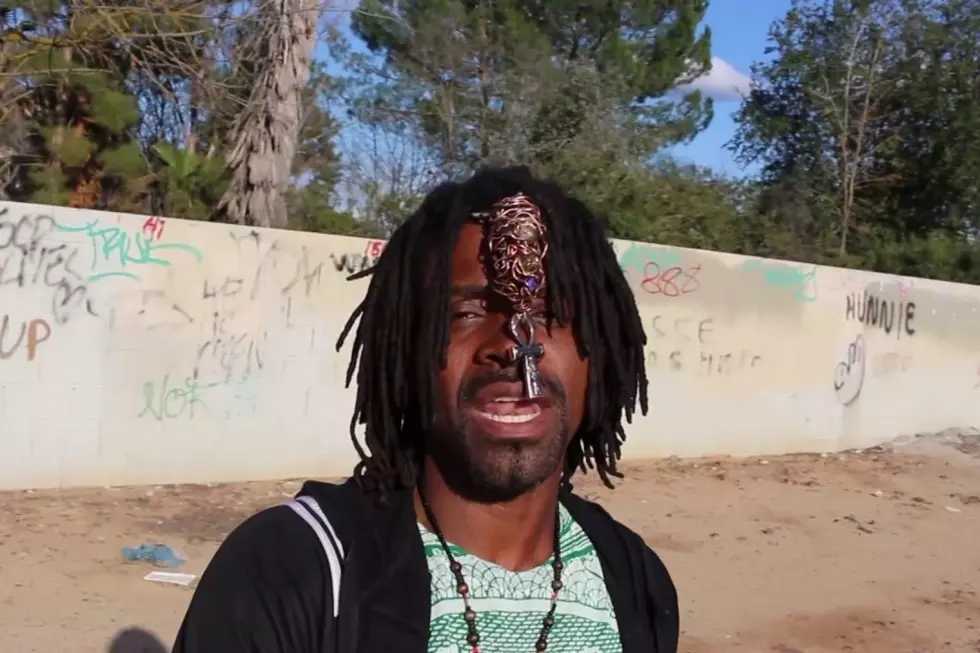 Suspect Caught in Fresno Shooting Is Apparently a Rapper
Mastermind Organized via YouTube
The man suspected of shooting and killing three men in Fresno, Calif. today (April 18) is a rapper. Kori Ali Muhammad, who has been taken into custody by authorities, raps under the stage name B-God Mac Sun.
Muhammad has a music video for a song called "U Gone Need Me" published on YouTube. He also released an album titled True Story Kori, which can be found on iTunes and Spotify.
The suspect is accused of shooting four men on Tuesday (April 18), leaving three dead and one injured. Two of the men were shot outside Catholic Charities while the third victim was a passenger in a Pacific Gas and Electric truck, according to the Fresno Bee. Muhammad is also suspected in the fatal shooting of a security guard this past Thursday (April 13).
Police said it is too early to determine if the shooting was an act of terrorism. Fresno Police Chief Jerry Dyer indicated that authorities believe Muhammad acted alone.
"What we know is that this was a random act of violence," Dyer said. "There is every reason to believe he acted alone."
When officers found Muhammad, he dove to the ground and yelled "Allahu Akbar." That action has caused concern in Fresno's Muslim community. Imam Seyed Ali Ghazvini of the Islamic Cultural Center of Fresno called the shooting an attack against the Muslim faith.
"We denounce and reject in the strongest words possible this kind of violence and attack," Ghazvini said, "and we request law enforcement agencies investigate the reasons and motivations about the person himself. He's not known in our community, and we are in touch with other communities to see if he was a member or not. At this time, we are collecting information to see who is this person. We have a very active relationship with all branches of state and federal law enforcement agencies in the Valley to make them aware of possible extremism within our area."
Police said Muhammad's Facebook posts express a strong dislike of White people and the government. All four of the victims were White. Readers can view Muhammad's music video below.
15 of Hip-Hop's Weirdest Album Titles