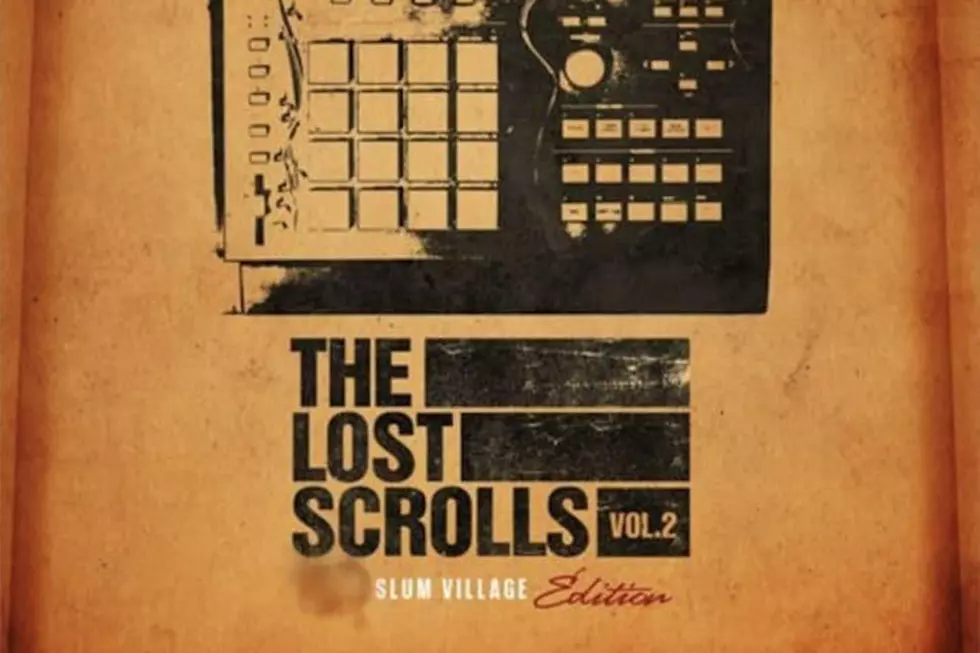 Slum Village Drop 'The Lost Scrolls Vol. 2′ Album of Unheard Music From the 1990s
Capitol Records
Detroit's Slum Village boast a prolific catalog and whenever new music is unearthed from their discography, fans congregate to take part in breaking down the rhymes. Last week (April 20), Slum village unleashed The Lost Scrolls Vol. 2 featuring 11 scattered demos and remixes from the vault that have never been heard before.
The compilation project was released in honor of the 20th anniversary of the completion date of the Village's classic second album, Fantastic, Vol. 2. During that time period, the group was still composed of its original group members with T3, the late Baatin and legendary rapper-producer J Dilla. The group was heralded as a breath of fresh air when they burst onto the 1990's hip-hop scene.
The 11 tracks were recorded at some point from 1996 to 1999. "Hold Tight" was previously leaked with a guest verse from A Tribe Called Quest member Q-Tip, which lead to many later collaborations between Dilla and the Tribe.
On Wednesday (April 25), Baatin's "Don't Stop" track was brought to life with a colorful posthumous visual. The Darnell Murphy-produced track was originally for the Uno Zero project the 35-year-old was working on at the time of his unfortunate passing, which never went on to see the light of day.
Stream the unearthed The Lost Scrolls Vol. 2 below.
See 60 Hip-Hop Albums Turning 20 in 2018