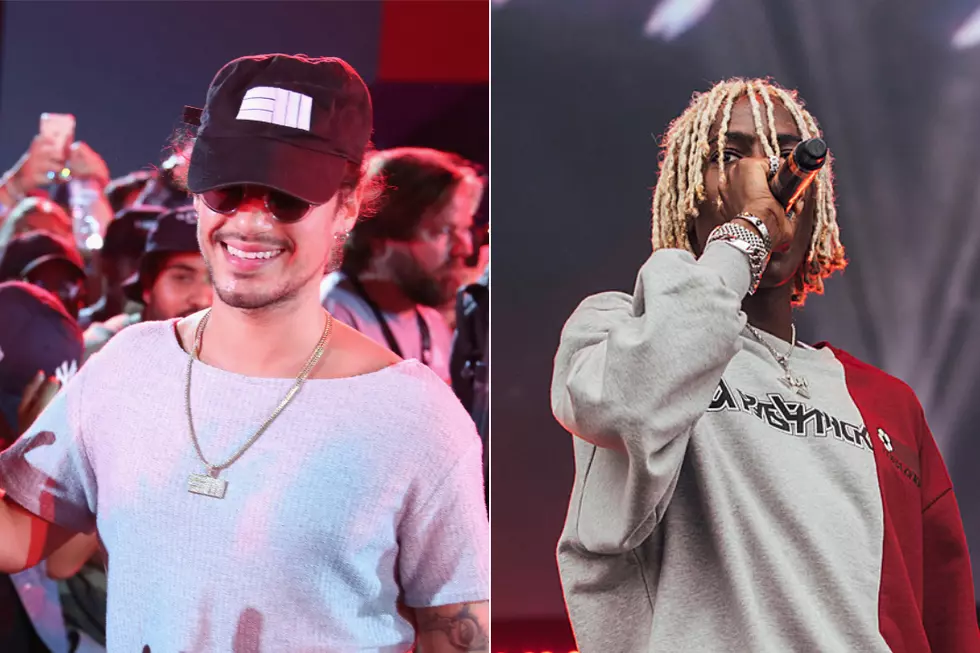 Russ and Yung Bans Squash Their Beef
Randy Shropshire, Getty Images/@theinfamousjc
Not so fast. After appearing to dead his beef with Russ on Twitter, Yung Bans is now saying he was hacked by his own management.
"Yall not gon believe what happened yesterday my manager hacked me changed my passwords and tweeted out saying its not fuck russ anymore cause he felt I should squash the beef smh," Bans announced on Instagram on Friday (Sept. 14). "My true 1of1 fans know i aint scared of no nigga so if it's smoke @russ better come with it frfr kid.. FUCK RUSS 4L I would never betray my fans we stand on 10 & my niggas gon die bout dis 1OF1 shit ongod!"
Russ has made amends with a few of the Atlanta rappers who dissed him in the past for his patronizing comments toward his hip-hop peers. Most notably, Yung Bans tweeted today (Sept. 13) that he respects the New Jersey-born rapper after they spoke on the phone.
"Just got off the phone with @russdiemon and it's all love," Bans wrote. "Sometimes you gotta put yourself in the other persons shoes as a real nigga, it's quiet for the fuck Russ shit he hit me as a real person and lmk his view on the shit and I respect it so it's dead."
The tweet comes two days after Russ told The Breakfast Club that he possessed a video of his associates beating up either Bans or Smokepurpp. Bans denied any such altercation occurred. (Subsequently leaked footage showed Purpp getting jumped.)
Russ, who released his latest album Zoo last Friday (Sept. 7), has sparked scorn from some of the genre's biggest names for calling rappers who use Xanax and lean "fucking loser[s]" and criticizing contemporary hip-hop producers for "sounding the same," among other statements. Bans himself has made fun of the rapper several times on Twitter, tweeting "Fuck Russ," just yesterday.
Atlanta's Reese LaFlare, another frequent Russ critic, also tweeted today about sharing a long conversation with the rapper and finding common ground.
"Talked to @russdiemon this morning on FaceTime for bout 2 hours," Reese wrote. "Bruh really got his head on str8 and his business right foreal foreal."
View Yung Bans' and Reese LaFlare's tweets about Russ below.
See Hip-Hop Fans Name The Most Disrespectful Diss Track of All Time