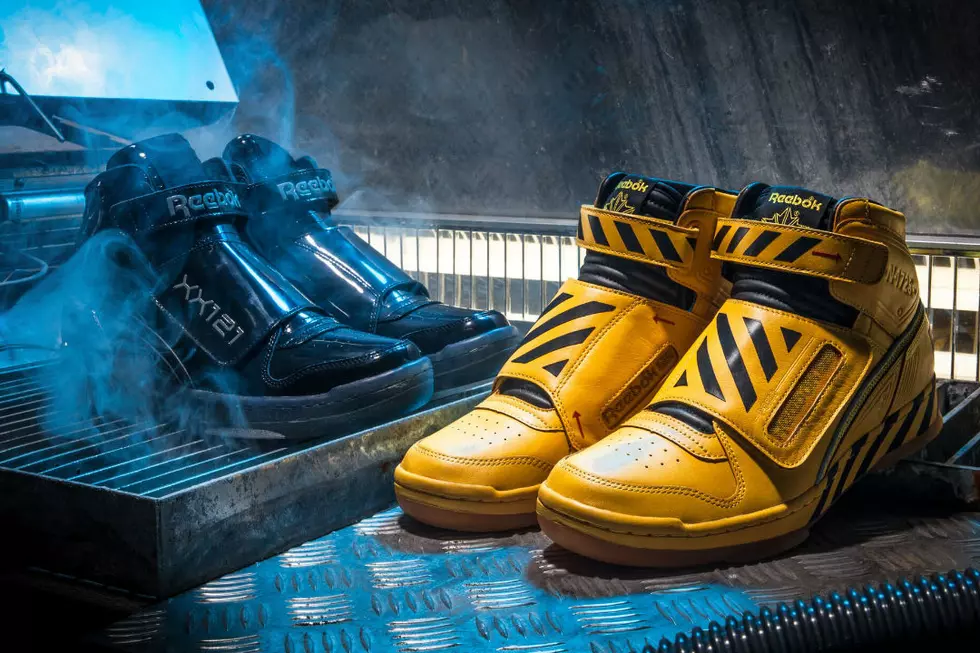 Reebok Unveils Alien Stomper Final Battle Sneaker Pack
Reebok
In celebration of this year's Alien Day today, Reebok is announcing the release of the highly collectible Alien Stomper Final Battle sneaker pack.
Inspired by the climactic, final battle scene from the Aliens movie, the Final Battle pack draws design details from the duel between Ripley and the Xenomorph Queen. The Alien Stomper Final Battle pack will consist of the Queen Alien Stomper, inspired by the gloss finish of the Xenomorph exoskeleton, and the Powerloader Alien Stomper, inspired by Ripley's battle-ready cargo suit.
The sneakers will be packaged inside an ornate box that is also dripping with symbolism. Reebok designers immersed themselves in the film's folklore, combing the Internet for obscure visual references and freeze-framing repeatedly to unlock minute details hidden in the loading dock where the final battle takes place.
The Reebok Alien Stomper Final Battle pack will be available in unisex sizing beginning July 18, paying homage to the original Aliens film release date, for a suggested price of $325. Consumers in New York City can visit the Union Square Reebok FitHub to register for the Final Battle pack in advance of the July release.
The Top 5 Sneakers Coming Out This Weekend Including Air Jordan 5 PRM Pure Platinum, Air Jordan 11 Low GG Blue Moon and More