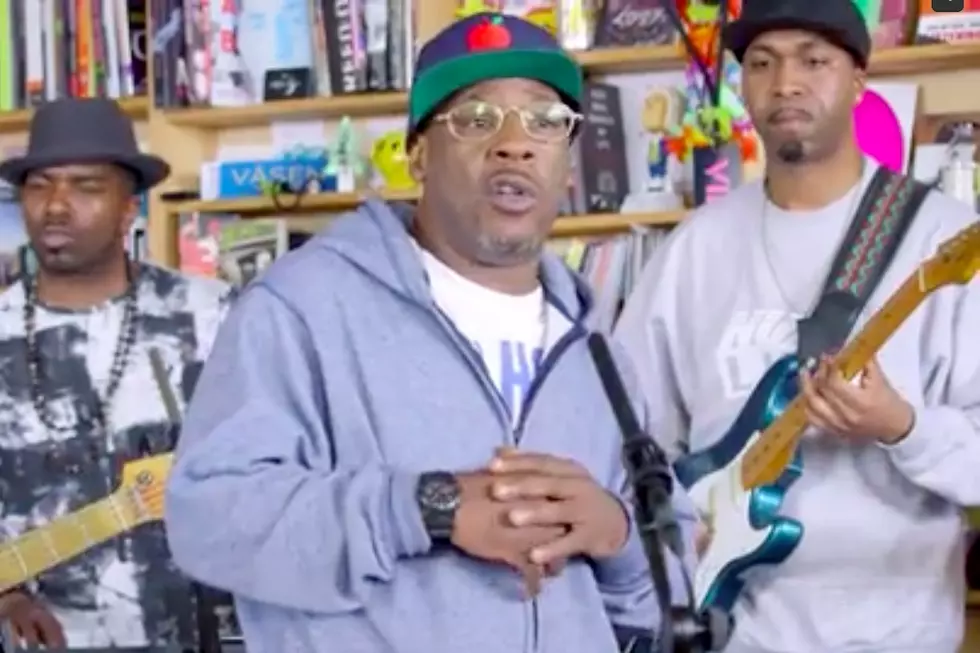 O.C. Performs "Day One," "Return of the Crooklyn Dodgers" and More for NPR's Tiny Desk Concert
NPR
NPR is back with another edition of their Tiny Desk Concert series, and this time, they recruit an underground rap veteran to come up to their offices. O.C. of the iconic 1990s hip-hop group, Diggin' In The Crates, stopped by NPR to perform a five-song set for the staff and fans watching from the comfort of their homes.
While the Brooklyn MC is best known for his work with D.I.T.C., he has dropped some material of his own recently, kicking his performance off with his "New Day" record from last year and is joined by R&B singer Tay Bell on the live hook. After giving fans a taste of his newer music, O.C. takes us back in time, performing his most known hits such as "Day One" and "Return of the Crooklyn Dodgers" alongside Lord Finesse, as well as the notable "Time's Up."
Finishing off his lyrical set, which was backed by jazz ensemble Soul'D U Out, O.C. did a rendition of his "Born 2 Live" record, which he tributes to a fallen friend of his who was killed in Baltimore.
O.C. hasn't been staying out of the studio over the years, as the hip-hop veteran dropped his A New Dawn album back in February, which is the second installment of a trilogy that he is working on.
Check out O.C.'s performance on NPR's Tiny Desk Concert below.
See 60 Hip-Hop Albums Turning 20 in 2018