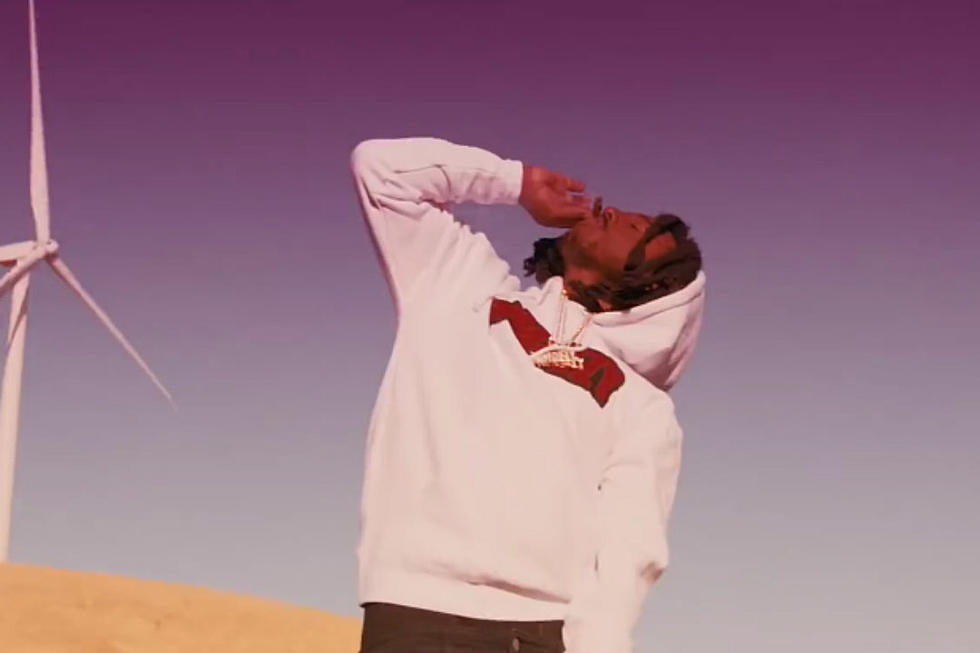 Mozzy Takes a Break From the City in "Pure in the Pack" Video
MozzyVEVO via YouTube
With his Gangland Landlord album coming soon, Mozzy comes through with the latest single off the upcoming project, "Pure in the Pack," on Thursday (June 28).
Like another one of his recent video releases, "In My Prayers," the song finds the Sacramento, Calif. rapper in reflection mode. "80-something on the Rollie, I bought a chain for the little wodee/I bought a brick and poured the whole thing out, that was for the dead homies," he raps. "Red mob or it's no mob, get a head shot for that 40/Lil' bruh and nem turned rat, I was all broken when they told me/Put the Maserati on Forgis, I hit the curb off of that dodee/We got the murder rate going up and Hell Gang 'till they murk me."
The visual finds Mozzy taking a break from the city life and venturing out to Altamont Pass, a wind farm in Northern California, where there is plenty of fresh air and open space for him to get his thoughts off his chest.
Following his Spiritual Conversations EP, which dropped in March, Mozzy has plans to put out his new album, Gangland Landlord next, via a newly-formed partnership with Empire. "It's truly exciting to work with and artist whose music resonates with me both professionally and personally," said Empire label founder and CEO Ghazi Shami about his new artist. "When I hear a Mozzy record, it reminds me why I fell in love with rap music."
Check out Mozzy's "Pure in the Pack" video below.
See New Music Releases for June 2018