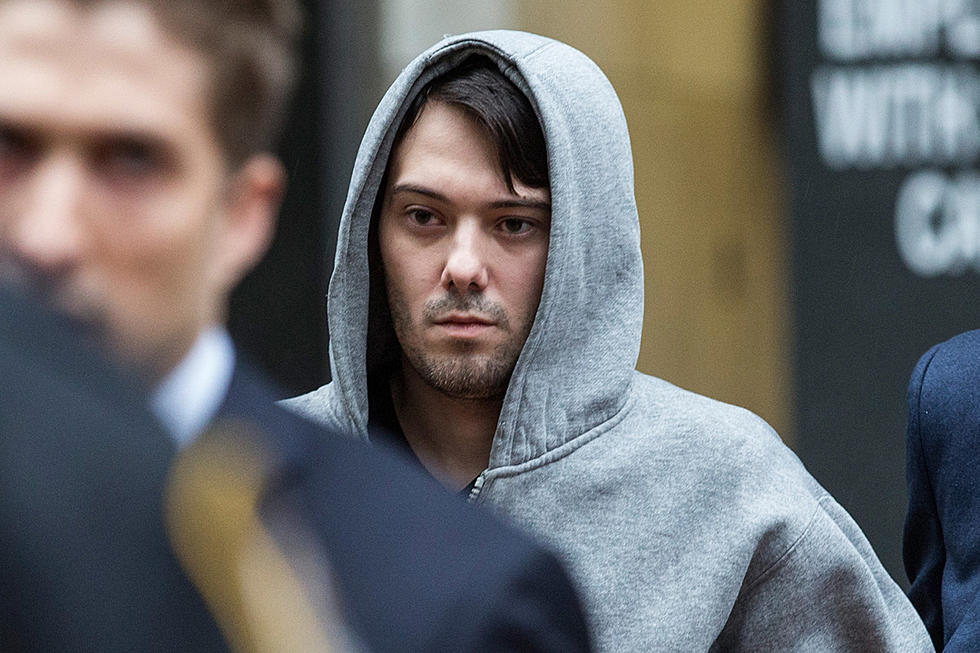 Martin Shkreli, Owner of the $2 Million Wu-Tang Clan LP, Is Dropping a Rap Album
Andrew Burton, Getty Images
Martin Shkreli refuses to give up his 15 minutes of fame without a fight. For his next act, the pharmacy plug, who purchased Wu-Tang Clan's $2 million, 1 of 1 album Once Upon a Time in Shaolin album then beefed with Ghostface Killah, will be dropping an album of his own. We are hoping this is a joke, but Shkreli seems serious.
Yesterday (Aug. 6), he took to Twitter to announce the news and also revealed a track list for the project. "Track listing for the new album. Subject to change," he typed. As of now, the project has 11 tracks with titles like "Cease and Desist," "Body Bags," "The Dream," "Ghostbusters" and "What Dat Mouf Do."
The project looks to still be a work in progress and Shkreli has some high hopes in landing some A-list producers for the LP. According to the tracklist, he is looking to get (or already has) beats from Just Blaze, Timbaland and Scott Storch.
He went on to further explain the project which he has big plans for, posting, "One of the untitled tracks is going to be 'the professor' where i show my surgical, and at times, academic flow...'What dat mouf do'is the club banger. Going to be my summer (2017) when it gets the radio push."
He assured his followers this is not a joke in any way. "My album isnt a pharma parody or no bullshit. It's anthem after anthem i put down for the streets because I am a serial beat killer."
It's pretty safe to say he won't be getting any guest verses from Ghostface Killah or the rest of the Wu-Tang Clan.
20 Mixtape Phenoms That Didn't Live Up to Expectations