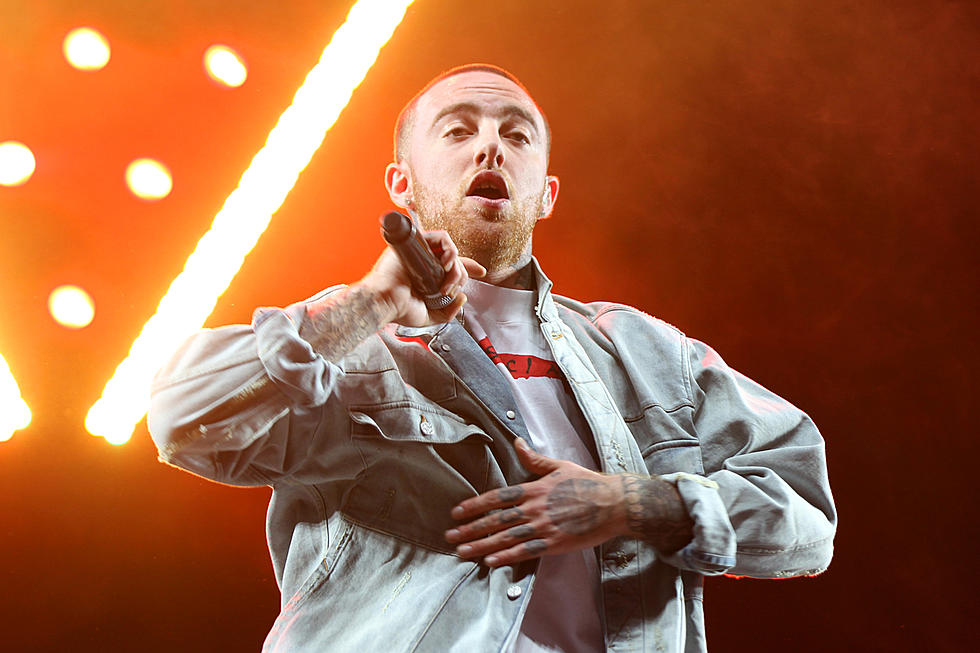 Mac Miller Vigil to Be Held at Pittsburgh's Blue Slide Park
Natt Lim, Getty Images
"We would like to bring the city together in full force for this legendary icon," Pittsburgh's Nightfall Records wrote in a Facebook post they created to promote the vigil. "Mac deserves to be sent off with an evening of celebrating his life, discussing his struggles, and remembering his stories; most importantly for his iconic work that brought joy into the lives of everybody who listened."
The vigil is all set to take place this Tuesday (Sept. 11) at 5 p.m. EST. at Frick Park, which is a section of Blue Slide Park. You can get more information by emailing Nightfall Records at Nightfallpgh@gmail.com.
While this newly announced Pittsburgh vigil isn't until Tuesday, fans, rappers and celebrities have already taken some time to commemorate the legacy of Miller, who was just a bit over a month removed from dropping his acclaimed fifth studio album, Swimming, at the time of his passing.
"I dont know what to say Mac Miller took me on my second tour ever," Chance began in a tweet he posted yesterday. "But beyond helping me launch my career he was one of the sweetest guys I ever knew. Great man. I loved him for real. Im completely broken. God bless him."
In an unfortunate, but expected announcement, Miller's 26-date Swimming Tour, which was set to include J.I.D and Thundercat, has been canceled. Billboard reported the news yesterday (Sept. 7).
https://www.facebook.com/events/229553994380855/
See Photos of Mac Miller's Different Looks Over the Year