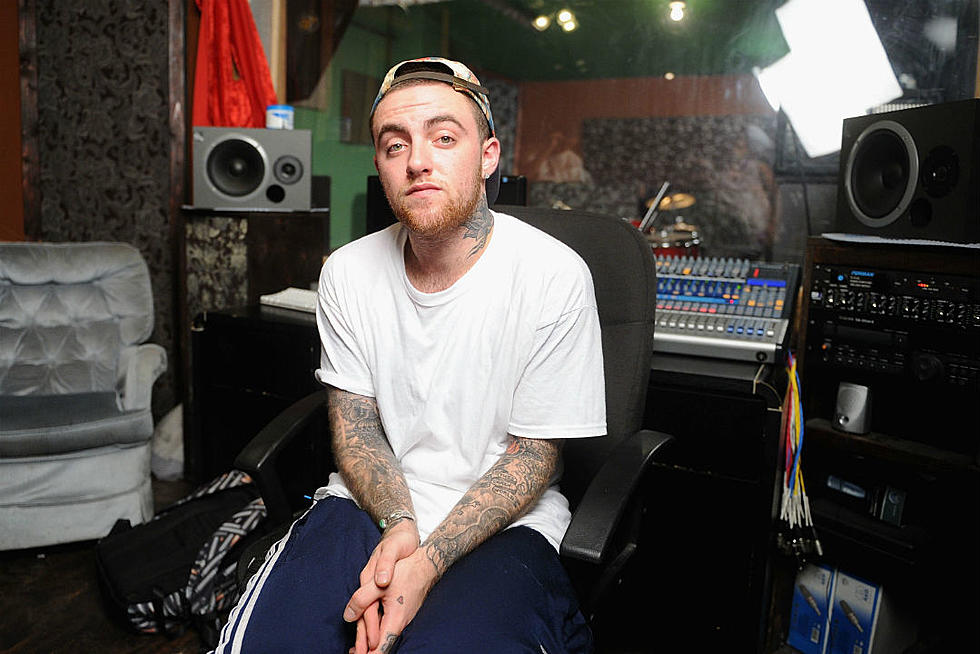 Mac Miller's Alleged Drug Dealer Pleads Not Guilty to Charges Connected to His Death: Report
Jamie McCarthy, Getty Images
According to an Oct. 21 report from NBC Los Angeles Ryan Michael Reavis, who is one of three men arrested in connection to the death of Mac Miller, pleaded not guilty to charges of conspiring to distribute controlled substances resulting in death, distribution of fentanyl resulting in death and being a felon in possession of a firearm.
One of the three men charged with selling fentanyl-laced drugs to Mac Miller before his death has pleaded not guilty.
On Thursday (Oct. 10), Cameron James Pettit entered his not guilty plea in federal court in Los Angeles, according to The Associated Press. The 28-year-old West Hollywood, Calif. man has been behind bars since his arrest on Sept. 4. He was charged with one count of distribution of a controlled substance.
According to his indictment, prosecutors allege that Pettit sold Miller cocaine, Xanax and 10 blue pills that appeared to be oxycodone but contained fentanyl two days before the rapper died of an accidental overdose on Sept. 7, 2018. In Instagram direct messages he reportedly sent to a friend, Pettit reportedly discussed disappearing or leaving the country after the news of Miller's death broke. That's reportedly why he's been kept behind bars and the judge now considers him a flight risk.
In addition to Pettit, two other men have been arrested in connection to Miller's death. Stephen Walter and Ryan Reavis were brought in on Sept. 23 and Sept. 7, respectively, with the former being charged with conspiracy to distribute a controlled substance and the latter being charged with fraud and drug and gun possession charges.
All three men were hit with charges of selling drugs that directly led to Miller's death, face a mandatory minimum sentence of 20 years in federal prison and the potential for life without parole if convicted. Reavis and Walter have yet to enter a plea.
See 15 of Hip-Hop's Weirdest Album Titles