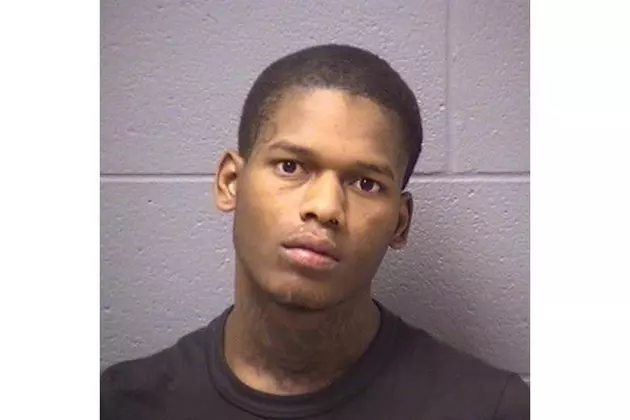 Lud Foe Arrested for Domestic Battery in Illinois
Joliet Police Department
Lud Foe is behind bars. The Chicago rapper has been arrested on charges of domestic battery after he allegedly became violent with his pregnant girlfriend and her mother during a heated exchange.
According to The Herald-News, the 21-year-old artist, who recently dropped his No Hooks 2 mixtape, got into an argument with his 24-year-old partner, who is currently pregnant with his child. Things quickly got heated and turned physical. She claims Lud Foe struck her in the face, slapped her and then pushed her off the bed in their shared home in Plainfield, Ill.
Shortly after the incident escalated, the girlfriend's mother came into the room to intervene, leading the "Side" rapper to allegedly slap her and push her. When Lud Foe's girlfriend tried to call the police, he reportedly pulled the phone cord out of the wall. The mother is said to have hit the panic button in the home, which alerted the authorities to respond to the incident.
Lud Foe has been charged with aggravated domestic battery, interfering with the report of domestic violence and domestic battery. He was booked in Will County jail before his court appearance on Dec. 1.
XXL has reached out to Lud Foe's team for comment.
See New Music Releases for December