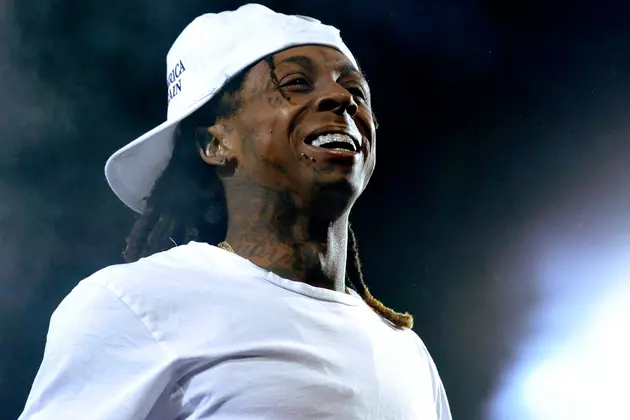 20 Unpredictable Lil Wayne Collaborations We'll Never Forget
Michael Tullberg, Getty Images
When Lil Wayne threatened to retire from the rap game earlier this month out of frustration, the collective hip-hop world refused to believe the news and went all out in giving praise to one of the more influential rap figures of the new millennium. And although he has since backed away from those claims, there's never an inopportune time to wax poetic about the legacy of Lil Wayne, who is undoubtedly one of the greatest rap stars out of the South to ever hit the mainstream.
Getting his start in the music industry during an era when kiddie-rap was prevalent, but tame, Weezy would become one of the first to spew subject matter more reserved for a rapper much older, all the while coming of age while in the public eye. After the core members of the Hot Boys would all jump ship, many viewed Cash Money Records as being on the brink of obscurity, but Lil Wayne would rise to the occasion and evolve into a prolific rhyme animal with a penchant and flair for the dramatic. Plus he'd expand his brand by creating his own empire with Young Money Entertainment.
Whether it be mixtapes, like his Dedication series, or studio albums, like his beloved Tha Carter III, Weezy would slowly, but surely make a strong case for being the Best Rapper Alive, bar none. However, while Tunechi has long been a darling in the hip-hop community, it wouldn't be until the rapper formerly known as Lil Shrimp Daddy started unleashing collaborations with artists with musical styles thought to be out of his jurisdiction that he would become a crossover superstar in the mainstream and a household name in middle America.
We've compiled 20 of the most unpredictable collaborations you never saw coming in Lil Wayne's career as a testament to his versatility and ability to flex on a track alongside anyone.
1

"Grapes on a Vine'

Betty Wright and The Roots Featuring Lil Wayne

2

"Tiffany Blews"

Fall Out Boy Featuring Lil Wayne

3

"4 Flats"

Miri Ben-Ari Featuring Birdman, Lil Wayne and 6 Shot

4

"Backpack"

Justin Beiber Featuring Lil Wayne

5

"Good Time"

Paris Hilton Featuring Lil Wayne

6

"Hello"

Stafford Brothers Featuring Lil Wayne, Christina Milian

7

"All Aboard"

Romeo Santos Featuring Lil Wayne

8

"Let Me Love You"

Ariana Grande Featuring Lil Wayne

9

"This Is What Rock N Roll Looks Like"

Porcelain Black Featuring Lil Wayne

10

"Bow Chicka Wow Wow"

Mike Posner Featuring Lil Wayne

11

"Revolver"

Madonna Featuring Lil Wayne

12

"Give It Up to Me"

Shakira Featuring Lil Wayne

13

"Down"

Jay Sean Featuring Lil Wayne

14

"Unstoppable"

Kat DeLuna Featuring Lil Wayne

15

"Let It Rock"

Kevin Rudolph Featuring Lil Wayne

16

"Push"

Enrique Iglesias Featuring Lil Wayne

17

"Sweetest Girl (Dollar Bill)"

Wyclef Jean Featuring Lil Wayne, Akon and Niia

18

"Pretty Lil' Heart"

Robin Thicke Featuring Lil Wayne

19

"Someone to Love Me"

Mary J. Blige Featuring Diddy and Lil Wayne

20

"I Can Only Imagine"

David Guetta Featuring Chris Brown and Lil Wayne