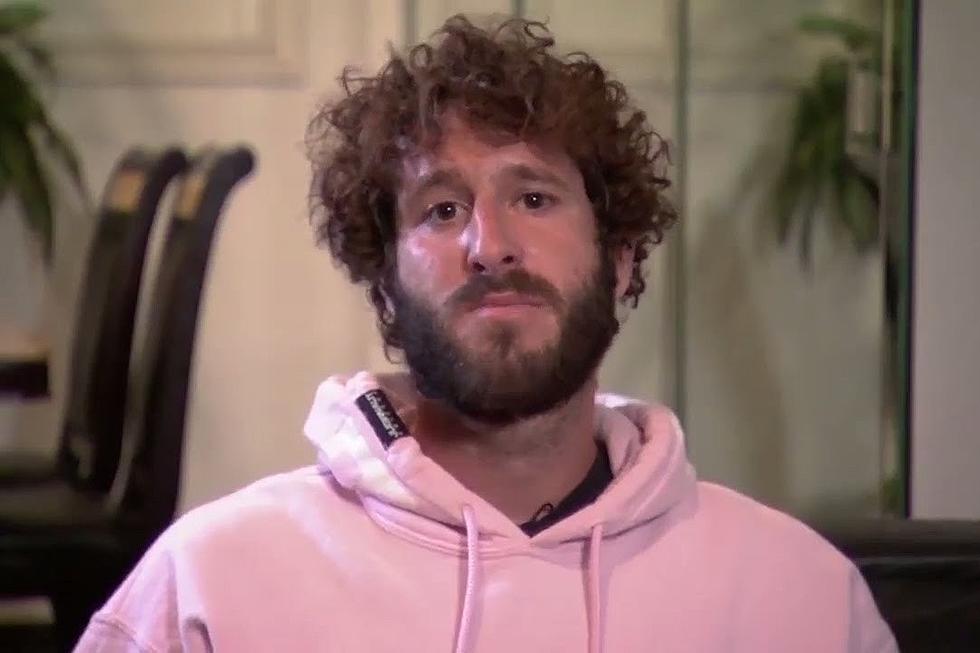 Lil Dicky Acts as LaVar Ball's Fourth Child in Hilarious ESPN Segment
ESPN via YouTube
Basketball fans have become well-acquainted with the Ball family thanks to the antics of the patriarch LaVar Ball. The overbearing parent has championed his sons, particularly UCLA star and projected NBA lottery pick Lonzo Ball, in such a way that he has become a public figure and a lightning rod for controversy. ESPN played off LaVar's boisterous persona by producing a comedic segment about an unknown member of the Ball family, played by 2016 XXL Freshman Lil Dicky.
Lil Dicky stars as LiDicky Ball, the fourth child of LaVar who gets no attention due to his lack of basketball skills. In the segment, LaVar puts down Lil Dicky and dismisses his rap career. Lil Dicky swears he can hoop too, but admits he's not first-round pick material.
The hilarious vignette features ESPN's Jay Williams conducting an interview with Lil Dicky and the Ball family. Jay also was the executive producer of the segment. Dicky shows off his acting chops by showing his disappointment about his father's lack of approval. The piece has a happy ending though, with LaVar explaining that he is only hard on Lil Dicky because it will make the "Pillow Talking" MC a better rapper.
Watch ESPN's segment on Lil Dicky, the unknown Ball brother, below. If you want to see more Lil Dicky interactions with sports stars, check out his one-on-one showdown with the New England Patriots tight end Rob Gronkowski from last year.
133 Rapper-Launched Record Labels From the Past and Present