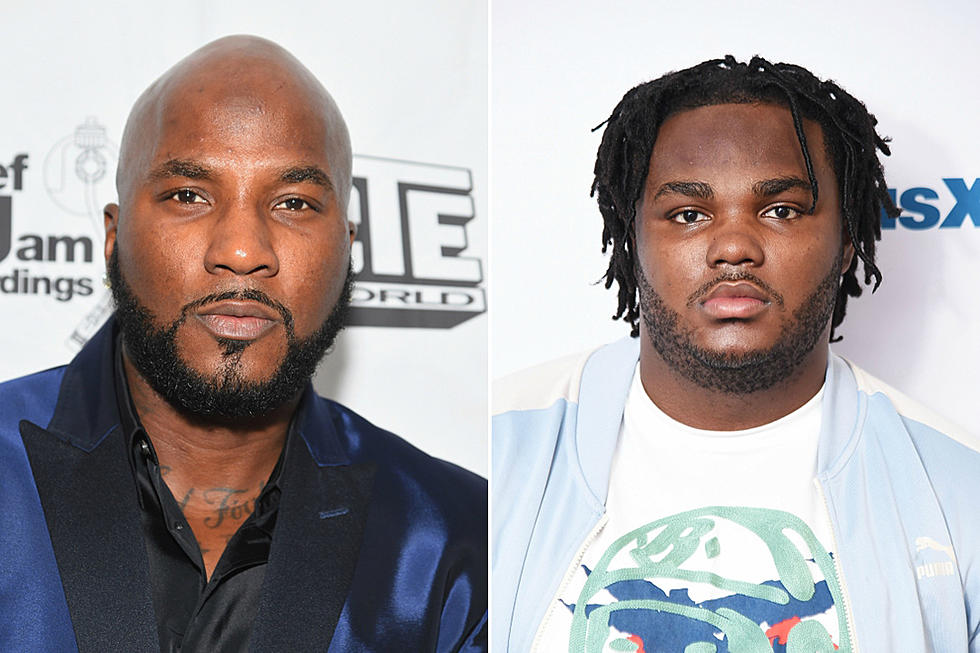 Hear a Snippet of Jeezy and Tee Grizzley's Collab "Cold Summer"
Michael Loccisano, Getty Images (2)
Nearly a year after releasing his Trap or Die 3 album, Jeezy is now gearing up for his latest album, Snow Season. 
On Thursday morning (Oct. 26), Jeezy uploaded a snippet of a new track with Tee Grizzley called "Cold Summer," which sample's 2Pac's "Street Fame." On the track, Jeezy raps, "You can feel the breeze/30 in the glock, all you gotta do is squeeze/It just touched down, all you gotta do is sell 'em/And they gon' ask you questions but you better not tell them."
In the caption of the video, Jeezy wrote, "Stay tuned!! #TrustYaProcess #SnowSeason #ColdSummer aka Winter time @tee_grizzley Let's go!!" The rapper also posted another snippet of an upcoming song with Diddy called "Bottles Up." The latter track samples Three 6 Mafia's 1995 single, "Tear Da Club Up."
In a statement, Jeezy said, "When I am on the road traveling from city to city, performing, recording late in the studio, or working out, Defiance Fuel gives life to the moments when I am most weary." He added, "I am thrilled to partner with a brand whose motto 'defy limitations' is one I believe in professionally, physically, and mentally. The water is an essential part of my lifestyle as I look forward to propelling my career another 10 years."
Check out the snippets of Jeezy's songs below.
See New Music Releases for October 2017