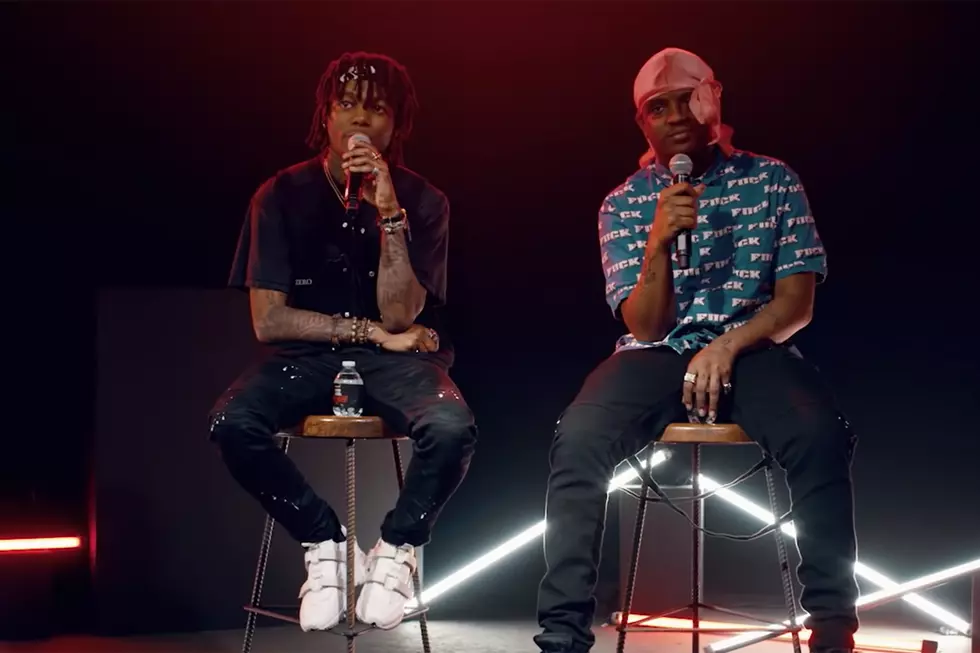 J.I.D Previews Long-Awaited Ski Mask The Slump God Collab: Listen
XXL
J.I.D and Ski Mask The Slump God formed a special bond when they were both included in the 2018 XXL Freshman class and promised to collab on new tunes in the future. Now it looks like we're one step closer to received the long-awaited collaboration. J.I.D recently previewed the forthcoming track on his Instagram page.
The Atlanta rapper is currently on his headlining Catch Me If You Can Tour. On Saturday (May 18), he shared a post on Instagram, which served as a bit of a recap of the jaunt so far. The post features several photos with the upcoming Ski collab serving as the soundtrack for one. The two rappers trade bars on the hype cut.
"Okay, I don't mix no liq/My bitch mixed/Big dick she get, lip, dismissed," J.I.D raps.
Ski follows, "Ooh, yeehaw/She ride me like a retard/Up and down like a seesaw."
The Dreamville rapper wrote as the caption for the post, "Today is the 10th show of the #catchmeifyoucantour I gotta say thank you to each and every person that showed up so far,,, This is the best experience I've ever had headlining a tour so far.,,,, this is something they will talk about years from now as historic."
Check out a preview of J.I.D and Ski Mask The Slump God's new collab below.
See Every XXL Freshman Class Cover Over the Years