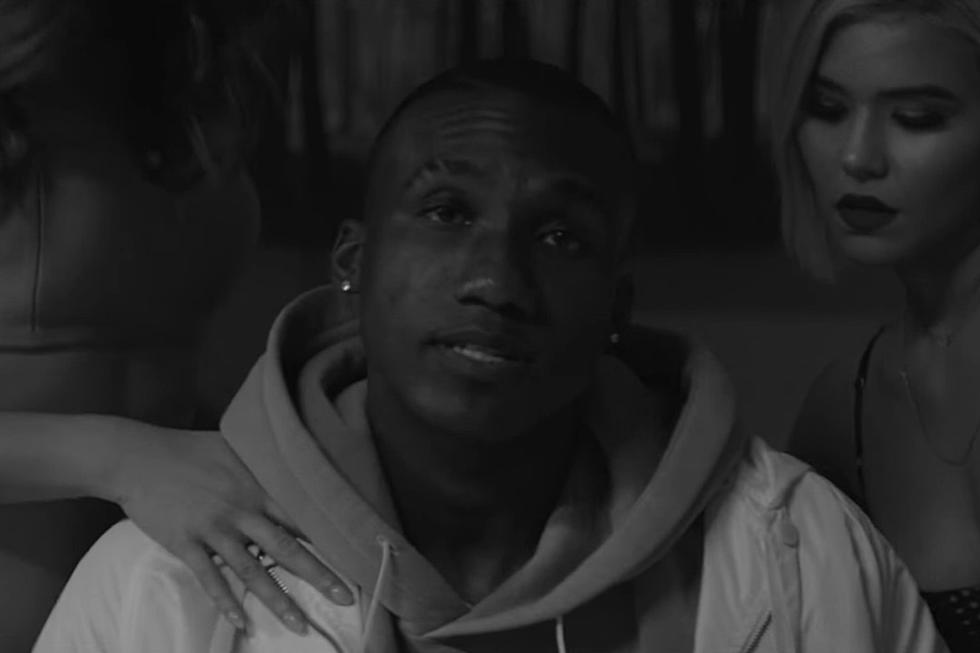 Hopsin Works Through His Emotions in "Tell'em Who You Got It From" Video
Hopsintv via YouTube
Hopsin is back with another set of visuals following his No Shame album of last year, and he's tapping into his darker thoughts. The California native releases his "Tell'em Who You Got It From" video, which features the rapper losing himself in his emotions while surrounded by some beauties.
As some of the gorgeous models decked out in lingerie rub on Hopsin, "The Purge" entertainer seems to pay them no mind as he pours out his raw feelings in the black-and-white visuals. The clip is directed by Justin Jones, and also features scenes of Hopsin roaming the streets alone and facing a former flame.
The unique creative has been consistently delivering new material for his fans over the past few months, which includes a slew of music videos, including his "Witch Doctor" visuals, as well as a new freestyle that he dropped just before the new year hit.
His anticipated 17-track No Shame album came after he faced some legal issues and disputes with his record label. XXL previously spoke with the rapper about the project, recalling how he's changed into a different person owns everything he's done.
"I've changed into a whole different person now and there's a lot of things that I've done that people may not agree with, but I called the album No Shame because I own up to everything that I've done," he stated.
Watch the dark visuals for Hopsin's "Tell'em Who You Got It From" record below.
See New Music Releases for February 2018