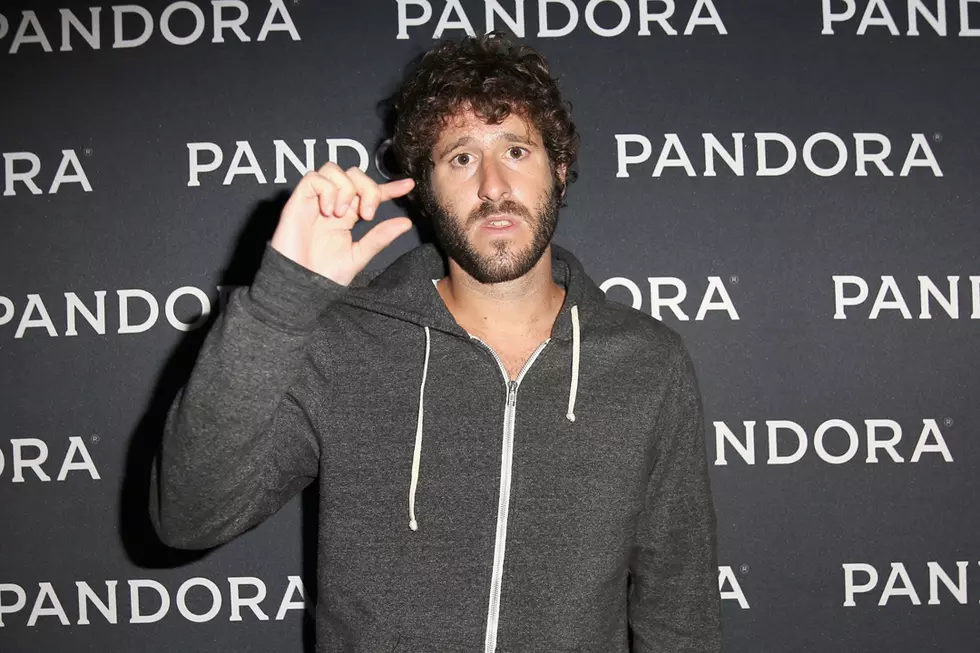 Happy Birthday, Lil Dicky!
Rachel Murray, Getty Images
Today, March 15, is the birthday of 30th birthday of Pennsylvania rapper Lil Dicky.
David Andrew Burd grew up in Cheltenham Township, Penn. After starting a career in advertising, Burd started rapping for fun to draw attention online for his comedy and acting. But once he started writing rhymes, he fell in love with the music. When he dropped his song "Ex-Boyfriend" in 2013 and got a positive response online, Dicky started a Kickstarter crowd funding initiative to get enough money to independently record music full time. In late 2015, Lil Dicky went viral online thanks to his music video for "$ave Dat Money" off his independent debut album Professional Rapper. In the video, Lil Dicky goes on an adventure to throw the most baller music video with barely any money in his budget and epically succeeds. Dicky followed that up with singles like "Professional Rapper" and "Lemme Freak." He also dropped his debut album, Professional Rapper, in 2015; it was certified gold and peaked at No. 7 on the Billboard 200.
Despite playing the role of a goofy Jewish White rapper, Dicky has gained cosigns from Snoop Dogg, T-Pain, Rich Homie Quan and more. Based off his buzz, the acclaim of his Professional Rapper album and his viral videos, Lil Dicky scored a spot on the 2016 XXL Freshman roster alongside Lil Uzi Vert, Lil Yachty, 21 Savage and more.
Happy Birthday, Lil Dicky!
Behind the Scenes With Lil Dicky at the 2016 XXL Freshman Shoot