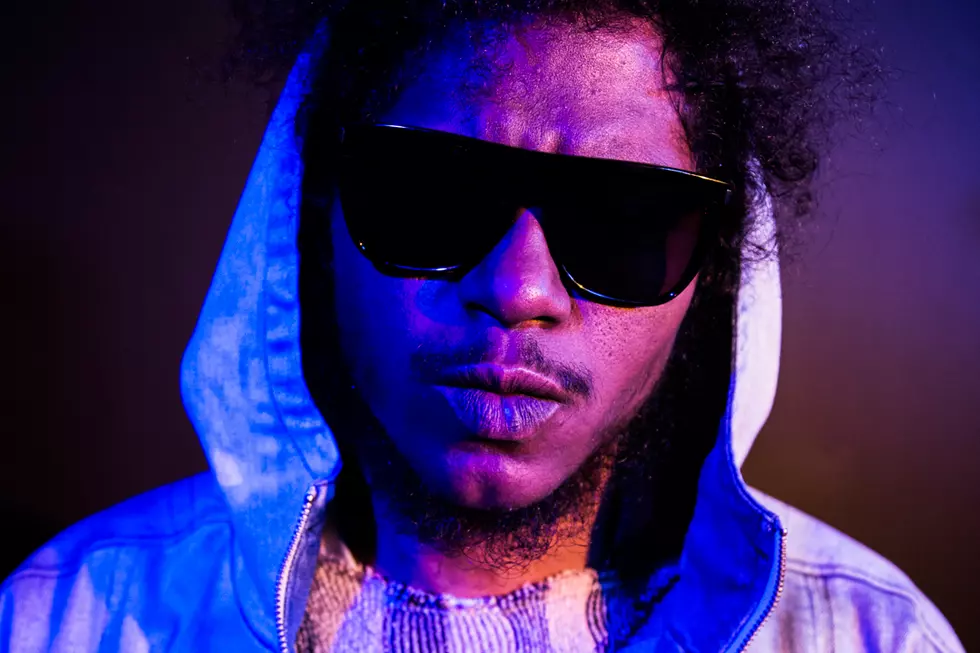 Michael Fequiere for XXL
Today, Feb. 23, is the birthday of TDE artist and Black Hipppy member, Ab-Soul. He was born in 1987, making this his 32nd birthday.
Ab-Soul, born Herbert Anthony Stevens IV, got into the rap game early. As soon as he graduated high school, the California native signed to indie label StreetBeat Entertainment before becoming part of the Top Dawg Entertainment (TDE) family in 2008. To date, Ab has released four independent albums under TDE, Longterm Mentality, Control System, These Days... and most recently, Do What Thou Wilt.
Once Do What Thou Wilt was released in 2016, Ab-Soul tweeted that he wanted Lupe Fiasco to review it. Soulo got his wish, as the Chicago rap icon let him know how he felt about his latest project. Lupe's thoughts were totally positive, and he gave the younger rapper plenty of props. "With this understanding of language he elevates the common and the banal to a kind of high ornamental vulgarity fit for the average Joe," he shared. "But it's when he brings this skill set to subjects of the socially esoteric and the hermeneutical that AbSoul IT's alchemical mastery shines and impresses."
Here Are the Best Projects Released From 104 Past and Present XXL Freshmen