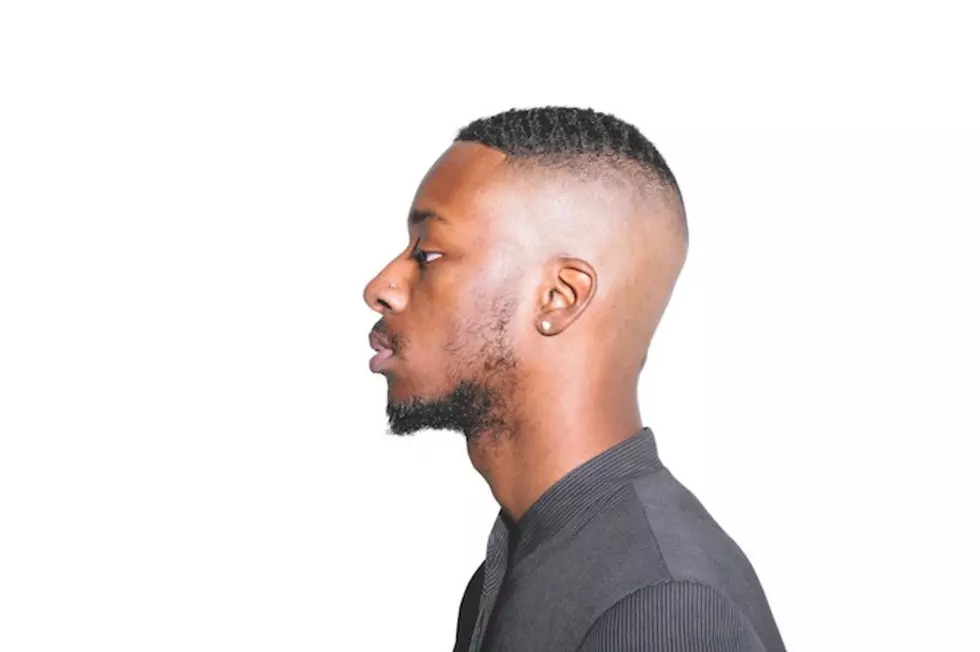 Show And Prove: GoldLink Is Leading The Future Bounce Movement
Photo Credit: Jabari Jacobs
Show & Prove is our section in the magazine where we highlight which artists are hot in hip-hop now. Many who have appeared in S&P have gone on to launch successful music careers. Here is the story from GoldLink from our October/November 2014 issue featuring G-Unit, available on newsstands now.
Apart from MMG stalwart Wale, the DMV has produced few nationally known rappers. That may change with 21-year-old DMV-bred rhymer GoldLink. Since the release of his critically acclaimed debut EP, The God Complex, this past April, the hip-hop newbie has gained international attention, performing at venues around the world.
Regardless of his success, the upstart MC has placed a premium on anonymity, donning a cloth mask on stage and never divulging his real name. "I didn't want people to attach an image to the music," GoldLink says while on tour in Europe. "I wanted the music to be first."
Born in Washington, D.C. and raised in Landover, MD, 'Link graduated high school in 2011 with no plans for college, and fell into rapping. While getting more familiar with different styles of hip-hop in 2012, he came across a fusion of pounding electronic beats and hip-hop/R&B melodies, a bouncy hybrid which he and others call "future bounce," on Soundcloud. The sound stems from producers like Sango and Lakim, who are affiliated with L.A.-based label Soulection and whose beats GoldLink chose to rap over as he got deeper into the music game.
Also that year 'Link met his current manager, influential DMV promoter and Indie Media Lab studios owner, Henny Yegezu, and soon began recording at Yegezu's studio. The budding MC gradually released a handful of his songs on SoundCloud in 2013, racking up over a million plays in mere months and catching the eye of local tastemakers.
GoldLink dropped The God Complex six months later, and was met with widespread praise from around the industry. That helped fuel 'Link's summer touring schedule, which included a high-profile slot at D.C. hip-hop/electronic festival Trillectro. "I don't want to compare him to Vic Mensa, but [they've both found] a way to rap well over dance music-influenced beats," says Trillectro co-founder Quinn Coleman. "GoldLink has found an awesome lane with his whole sound and his energy."
Though major labels have expressed interest, GoldLink has yet to sign a deal; for now, his allegiance lies with his hometown and Soulection. And while he continues to write and record, he's nonchalant about the future. "I have no clue [what I'll do]," GoldLink says. "Just create and figure it out as I go."