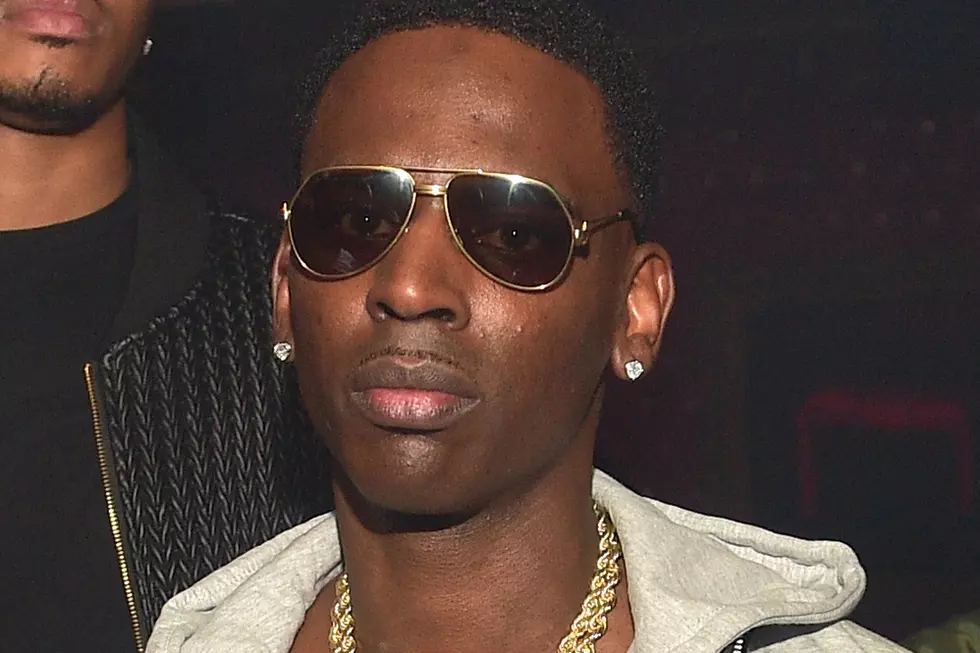 Footage Shows Young Dolph's SUV After Being Shot at Multiple Times in Charlotte
Prince Williams, Getty Images
Update (Feb. 26, 12:20 p.m. EST):
Dolph has responded to the shooting on Twitter today, taunting whoever it was that aimed for him:
Young Dolph's SUV was shot at multiple times last night (Feb. 25) in Charlotte, N.C.
The Memphis rapper, and a bunch of entertainers, are in town to perform at events for CIAA Weekend. According to authorities, the shooting took place around 6:39 p.m. along 600 block of North Caldwell Street, reports WBTV.
There is no reported motive for the shooting, but authorities say over 100 shots were fired.
Video footage of the aftermath shows a black SUV in the middle of the street, which is identified as Dolph's. According to one witness, the vehicle had just pulled out of the lot, when another truck pulled up and starting spraying the SUV with bullets. Luckily, for those in the SUV, the ride was reportedly outfitted with bullet-proof metal.
There were no reports of injury during the shooting, but multiple cars and a nearby apartment complex were hit several times. No one has been arrested for the shooting.
On Friday (Feb. 24), Dolph performed in Charlotte at Cameo night club, along with 21 Savage and the Migos. Following the gun play on Saturday, he performed at another local club.
Savage wasn't taking any chances after hearing about the Dolph shooting. He posted a video of himself proclaiming "We got 100 choppas in Charlotte, I dare a nigga to play with this shit."
Earlier this month, the Paper Route Empire boss put out his new mixtape Gelato. The project features Wiz Khalifa, Migos and Lil Yachty.
Check out footage of the Charlotte shooting aftermath below.
20 of Your Favorite Rappers Naming Their Favorite Rappers