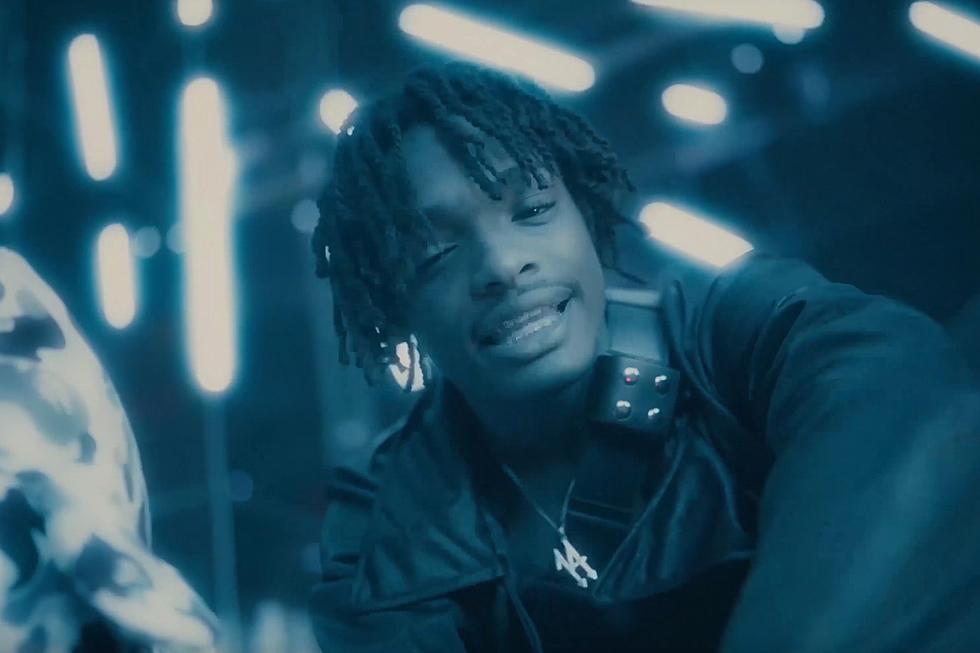 Fijimacintosh "Demon Slayer" Video: Watch Rapper Crush Some Skulls
Fijimacintosh via YouTube
Fijimacintosh has an affinity for trippy visuals, which is more than apparent in his newest video for "Demon Slayer." Today (Nov. 2), XXL brings you the exclusive premiere.
The 17-year-old, Canton, Ohio native takes to darker imagery for the latest single off his March mixtape, Satellite Crash. The Damien Aku and Osean-directed "Demon Slayer" clip opens up with a phone ringing for nearly 20 seconds before Fijimacintosh tells the person on the other end "we're closed for business." The second call, however, makes him jump up, hop into his ride and head out into the night. It's one filled with floating skulls and a bevy of beautiful women, all caught on psychedelic VHS footage.
"The visual was highly inspired by the video game Devil May Cry," he tells XXL of the inspiration for the video.
"Do 'bout 95 on the freeway, I did 95 on the freeway/All this power and this money got me motivated/She been pourin' up that potion, she ain't even thinkin'/All that white around her nose, she ain't even thinkin'/I might drown you in that water, I'ma demon slayer," Fiji sing-raps on the chorus.
The music video for "Demon Slayer" carries a similar vibe to the visuals from his cousin, Trippie Redd or Marilyn Mason—Fiji grew up on the same block as Manson in Canton, Ohio, so no surprise there. He's also a huge movie buff and drew inspiration from Drive, Blade Runner 2049 and Enter The Void  for the slightly sadistic visual.
"Demon Slayer," produced by Rex Kudo, Wheezy and Cassius Jay, is the second visual Fijimacintosh has dropped since XXL spoke to him for The Break earlier this year. In recent months, the young up-and-comer released the official video for "Metallic Withdrawals" and dropped a couple of one-off singles, including "Pink Prada Shoes and a Burberry Trench Coat."
With the end of 2018 closing in, Fiji still has big plans for himself. "And what's next for me is taking my vision and music to the next level while changing my peers' perception on not being trapped in their minds," he shares. "I want them to open it up by being free and creative with whatever they want to do in life and know they'll be successful."
Take a look at the video for Fijimacintosh's "Demon Slayer" below.
See Behind-the-Scenes Photos of Trippie Redd at the 2018 XXL Freshman Cover Shoot