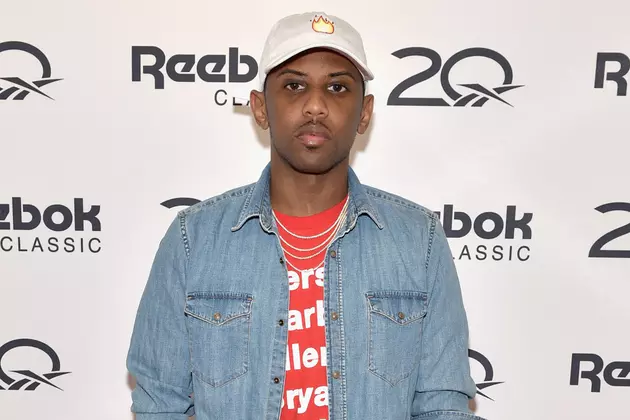 20 of the Best Fabolous Mixtape Songs
Bryan Bedder, Getty Images
Some may call him Loso. Others may call him Funeral Fab. A few of his more tenured disciples occasionally refer to him as Ghetto. But one thing that rap fans all know Fabolous as is one of the more consistent mainstream rappers for more than a decade. With six studio albums to his name, four of which earned either gold or platinum plaques, and multiple hit singles under his belt, Fab has evolved from a young, brash spitter into a seasoned Young OG. Although his commercial success and knack for maintaining his relevancy is hard to dispute, some detractors have pointed to his lack of a certified classic solo album as knock on his overall worth as an MC and respected figure in the game.
Regardless of what side of the fence you fall on that argument, what cannot be denied is the Brooklyn native's reputation as one of the more formidable pure spitters of his era. First piquing rap fans' interests during his appearances on DJ Clue's radio show on Hot 97, and his mixtapes, Fab would then catch airtime on the first two installments of Clue's The Professional compilation series, and become the flagship artist of the Desert Storm imprint.
His platinum debut album, Ghetto Fabolous, arrived in 2001, and would be followed up with an additional platinum album in Street Dreams, spurring a return to the mixtape scene with More Street Dreams: The Mixtape. Eventually, his There Is No Competition series with DJ Drama, as well as his Soul Tape projects would be serviced to the public and would be even more well received than many of his studio albums.
Throwing his hat back into the ring with his 2015 mixtape, Summertime Shootout, and the follow-up this year, Summertime Shootout 2, Fabolous has proved time and time again to be one of the more reliable rap artists when it comes to delivering jaw-dropping street albums. With his long-awaited collaborative mixtape with Jadakiss, Freddy vs Jason, on the way, we've highlighted 20 of his most significant mixtape cuts in his career.
1

"Bring Death to Em"

Fabolous

4

"You Be Killin Em"

Fabolous

5

"Make U Mine"

Fabolous Featuring Mike Shorey

6

"Think Y'all Know"

Fabolous

7

"Thim Slick"

Fabolous Featuring Jeremih

9

"Life Is So Exciting"

Fabolous Featuring Pusha T

10

"Situationships"

Fabolous Featuring Mack Wilds and Tiara Thomas

12

15

"Mo Brooklyn, Mo Harlem, Mo Southside

Fabolous Featuring Vado and Lloyd Banks

17

"You Don't Know Bout It"

Fabolous Featuring Meek Mill

18

"Death in the Family"

Fabolous Featuring Paul Cain

20

"Body Bag"

Fabolous Featuring Cam'on and Vado