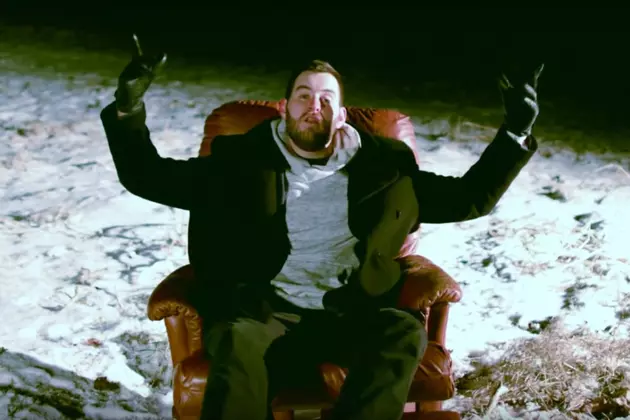 Philadelphia Rapper E-Dubble Has Died
e-dubble via YouTube
Sad news today, as Philadelphia-based MC E-Dubble has died at age 34. Reportedly, E-Dubble was suffering from an aggressive infection, which spread throughout his body.
Born in Baltimore, Md. but living in Philly for the past couple years, E-Dubble was a big part of the underground, online rap community. He frequently sampled 1990s, indie and alternative songs for his music. The Internet is currently mourning his loss, as fans across the globe are tweeting their favorite memories from spending time with E-Dubble or listening to his music. XXL has compiled a gallery of these tweets, which you can check out below.
Twitter user @TheSmithPlays shared, "Oh my god. Just heard the news that E-Dubble passed away. He will always be an absolute legend. Rest in Peace @EdubHipHop." Meanwhile, the account @HomelesPenguin tweeted, "e-dubble was a true legend back in the day, used him for all my CoD montages... idk how he never made it big R.I.P."
Below, you can also listen to E-Dubble's most popular song, "Be a King," which has racked up more than 13 million YouTube views. There's no denying the near-seven-footer had plenty of skills on the microphone.
"My head above water thoughts to those lost this week/All these tragedies stay on repeat," he spits. "Like we can't shake shit, I can't speak on it/Fist to the sky but I can't beat on it/Drink in my cup so I'm gon' sip on it/Cam Newton's prolly pissed, he can't stiff arm 'em."
If you want to read more about E-Dubble, check out his interview with Baltimore Magazine from 2014. Today (Feb. 15), the hip-hop world is also mourning the death of another respected rapper. On this day eighteen years ago, legendary Harlem MC Big L was murdered.
Hip-Hop Reacts to Philly Rapper E-Dubble's Death