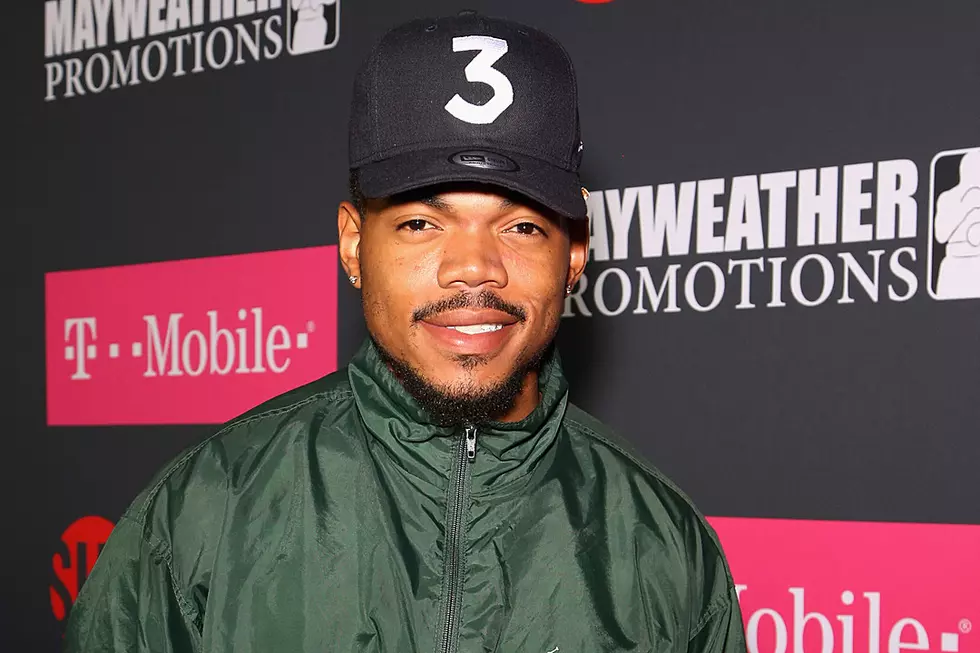 Chance The Rapper Joins the Cast of 'Trolls 2′ Film
Gabe Ginsberg, Getty Images
Chance The Rapper is heading to the big screen, but for now, he won't be directly in front of the camera. Yesterday (May 10), Deadline reported that The Chicago hitmaker has signed on to join the cast of Trolls 2, which is slated for release in spring 2020.
According to the outlet, Chance will not only be voicing a character for the animated film, but he also signed on to record music for the movie's soundtrack. Trolls 2 follows in the footsteps of the first Trolls, which released in November 2016 and grossed $346.8 million worldwide. Justin Timberlake later received an Academy Award nomination for his "Can't Stop the Feeling" record off of the first film's soundtrack and performed it at the 2017 ceremony.
Along with the Coloring Book rapper, Oscar-winning actor Sam Rockwell has also joined the cast of the forthcoming movie, which comes after he won an Academy Award for his role in Three Billboards Outside Ebbing, Missouri. 
Trolls 2 will be produced by Gina Shay, directed by Walt Dohrn and co-directed by David P. Smith.
While this may be Chance's first voice-over gig in a Hollywood film, this isn't the first time he's lent his acting skills to a production. Last year, independent entertainment company A24 recruited the entertainer to star in their Slice film. He also appeared in a VICE short called Mr. Happy back in 2015.
We'll have to await more details on Chance's role in Trolls 2, but congratulations to him on landing a major Hollywood role.
See Photos of Chance The Rapper's Different Looks Over the Years