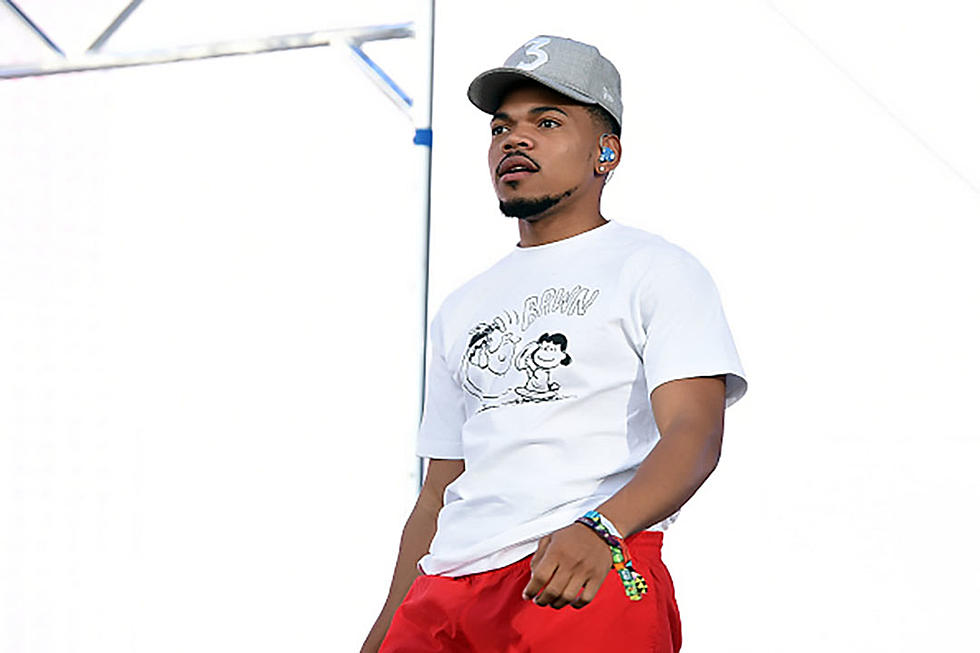 Chance The Rapper Is Ashamed of His Friends Accused of Sexual Assault
Kevin Winter, Getty Images
Days after his fellow SaveMoney member Towkio and his drummer Stix were accused of sexual assault, Chance The Rapper addresses allegations against some unnamed friends accused of domestic and sexual violence and rape. He spoke on those accusations on Wednesday afternoon (Jan. 9).
"In the past 2 days I've heard too many stories of domestic abuse, sexual violence and rape perpetrated by ppl I called friends," Chano wrote. "I am ashamed of yall. These stories will be amplified and your victims will receive the justice they deserve."
It should once again be noted that Chance never names a specific person in his tweet. Still, it's hard to look at this tweet in a vacuum when two of his affiliates were hit with sexual assault allegations just a few days ago.
The first recent allegation was directed at Towkio this past Sunday (Jan. 6). In a tweet she posted to her timeline, one Twitter user accused the rapper of rape. In the tweet, a woman named Morgan wrote, "February 2016, I was raped by Preston Oshita aka Towkio."
On Sunday night, Towkio issued a statement denying the allegations.
"I am deeply saddened by the recent allegations made by Morgan," Towkio wrote. "To provide necessary context, she and I were in an on going consensual sexual relationship dating back to 2014 which even included other women. I only say this to provide context and in no way to victim blame."
He continued, "It is of the utmost importance to me that she and the entire world know with 100% certainty and my hand to God that I would never engage in any intercourse with any women without full consent. While I absolutely deny these allegations, I feel awful that I would be a source of pain for her. It is my hope that her and I can engage in a dialogue in a place where she feels comfortable to discuss our relationship and her feelings."
The second person Morgan accused of sexual misconduct is Stix, who has acted as Chance's drummer. In another tweet she posted the same day she leveled allegations against Towkio, she recounted a day Stix allegedly tried to sexually assault her nearly eight years ago.
"He pushed me in a room, closed the door, turned off the light & put his hands down my pants," she wrote in a tweet. "I rejected his sexual advances and immediately left the room."
All of these developments have transpired after the airing of Lifetime's six-part docuseries, Surviving R. Kelly, which is a series spotlighting more than 20 years' worth of sexual misconduct allegations against R. Kelly. Chance caught criticism for working with Kelly just over three years ago, but he's since said he regrets the collaboration ("Somewhere in Paradise" with Jeremih).
See Chance's tweet addressing accusations against his unnamed friends below.
See 10 Times Rappers Went at Fox News