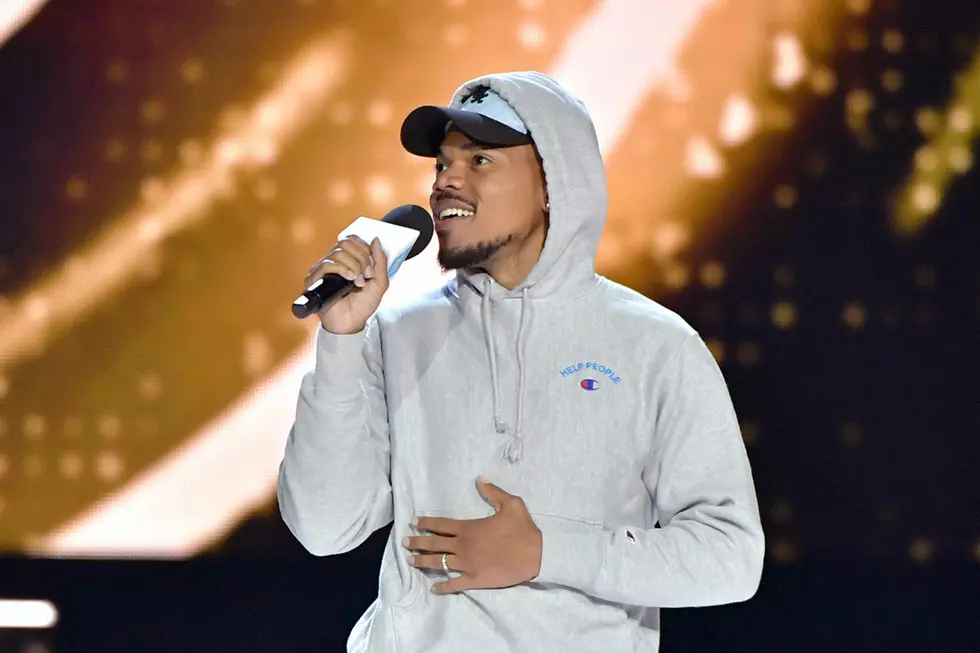 Chance The Rapper's '10 Day' and 'Acid Rap' Mixtapes Are Coming to Streaming Services Tonight
Emma McIntyre, Getty Images
Chance The Rapper's first two projects are making their way to streaming services for the first time.
On Thursday evening (June 27), the Chicago rapper used his Instagram account to announce that 10 Day and Acid Rap will be streaming on DSPs this evening.
In an Instagram post that included archival videos of Chano as a young gun, the rapper wrote, "Proud to announce that #10DAY & #Acidrap will be joining Coloring Book on all streaming platforms this evening accompanied by exclusive vinyl and merch and OH YEAH THE PRE-SALE FOR MY NEW ALBUM & TOUR ON CHANCERAPS.COM Thank you everyone who stayed with me for so long."
10 Day is Chano's first ever mixtape, and it was released in April 2012. Acid Rap was released just a bit over one year later in April 2013. That was the project that propelled him to near superstar status. Now, the 26-year-old is one of the biggest names in the rap game.
Check out Chano's announcement for yourself just below.
See 10 Rappers' Purchases That Broke the Bank