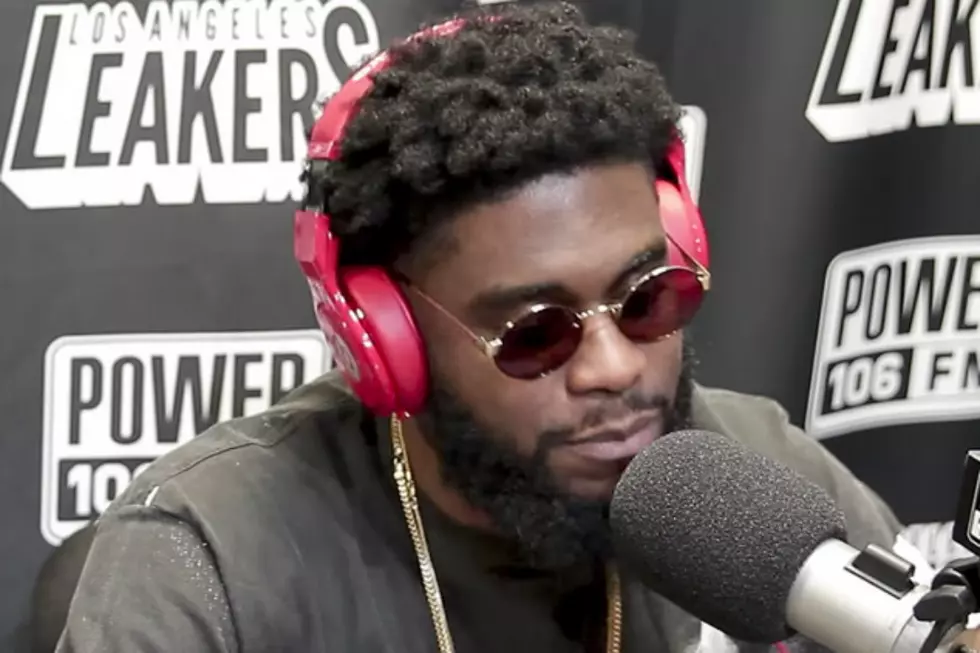 Big K.R.I.T. Freestyles Over Jay-Z's "Imaginary Player"
Power106LosAngeles via YouTube
Big K.R.I.T. recently stopped by Power 106 in Los Angeles to spit some straight heat. Krizzle is on his media run following the release of his latest LP, 4Eva Is a Mighty Long Time. While West Coastin,' the Mississippi MC visited the L.A. Leakers' show and totally went in over JAY-Z's "Imaginary Player" off his sophomore album, In My Lifetime Vol. 1.
The former XXL Freshman didn't come to play any games, showcasing his lyrical dexterity with ease. "Imagine what could happen if I up and left/That's a lot of champagne bottle to leave up on the shelf/That's a lot of music dropping shit that you ain't felt/Or playing a championship game with a fucking ref/That ain't official/Your album flopped? Here's a tissue/There ain't enough streams that I could wish you / To get that budget back / Once you're in the red, you can't fade to black / 'Cause you ain't Jay and ain't no blueprint to pay it back," he spits.
K.R.I.T.'s third solo album, which is full of hot lines, dropped two weeks ago. The double-disk features guest appearances from T.I., UGK, Sleepy Brown, Lloyd, Bilal and others, and debuted at No. 7 on the Billboard 200. The LP moved 33,000 equivalent album units in its first week of release. Of those, 21,000 came from traditional album sales.
Watch Big K.R.I.T freestyle over JAY-Z's "Imaginary Player" below.
Here Are the Best Projects Released From 104 Past and Present XXL Freshmen