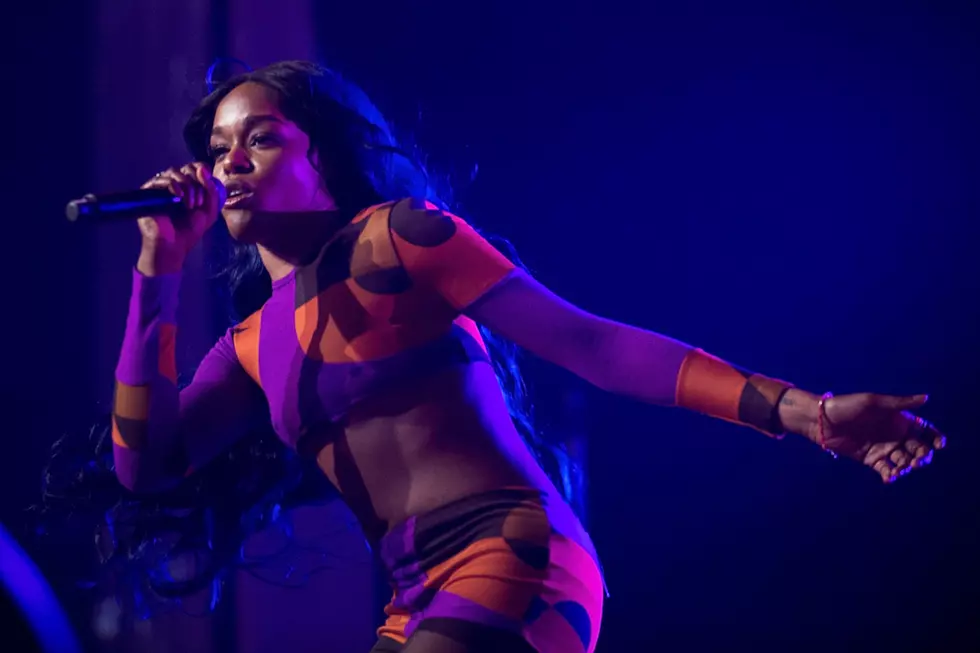 Azealia Banks Is Going on Tour
Cassandra Hannagan, Getty Images
Azealia Banks is hitting the road this fall for a North American tour. The first date starts on Oct. 3 in Grand Rapids, Mich. and the tour will conclude on Oct. 28 in San Francisco, Calif.
The Harlem rapper has been spending the bulk of 2017 regaining her musical footing. In June, she dropped the hard-hitting "Chi Chi," and followed that with two different versions of her song, "Escapades." "Oh yeah - Escapades is what was supposed to come of my disclosure collab. So I'm definitely coming to prove my exec production skills on ha," wrote Azealia in a tweet when describing the song.
In a July interview with XXL, Banks describes feelings of being shut out of the industry. "I'm definitely shut out from where I was, 100 percent," says Azealia. "People are very scared to be associated with me because of, you know, the controversy, I guess the skin bleaching or the 'sand nigger' or the 'faggot' thing. I'm not sad about it, I'm not disappointed at the situation. I'm disappointed with myself for sure. I'm a little disappointed in them, but not really."
In the same interview, Azealia gives some insight into the inspiration behind her new music. "The music I'm making now… I can feel myself maturing as a woman," Banks told XXL. "I can feel myself becoming like my mother, in a sense. I can feel all of her tastes. All of the tastes she had when I was really young… I can feel myself appreciating all of those now."
View the tour dates below and the accompanying poster Banks posted to her Instagram account. Tickets will be available via Azealia's website soon.
Azealia Banks 2017 Tour Dates 
Oct. 3 — Grand Rapids, Mich. — The Intersection
Oct. 4 — Chicago, Ill. — Concord Music Hall
Oct. 5 — Detroit, Mich. — St. Andrew's Hall
Oct. 8 — Toronto, Ontario — The Opera House
Oct. 10 — Baltimore, Md. — Ram's Head Live
Oct. 11 — Norfolk, Va. — The Norva
Oct. 12 — Wilmington, N.C. — The Muse
Oct. 14 — Atlanta, Ga. — Masquerade
Oct. 15 — Jacksonville, Fla. — Mavericks Live
Oct. 17 — New Orleans, La. — Tipitina's
Oct. 18 — Houston, Texas — Warehouse Live
Oct. 20 — Dallas, Texas — Gas Monkey
Oct. 21 — Austin, Texas — Empire Control Room
Oct. 23 — El Paso, Texas — Tricky Falls
Oct. 24 — Phoenix, Ariz. — The Van Buren
Oct. 25 — Las Vegas, Nev. — Brooklyn Bowl
Oct. 26 — Reno, Nev. — Cargo
Oct. 28 — San Francisco, Calif. — Mezzanine
See 20 of Your Favorite Rappers Naming Their Favorite Rappers