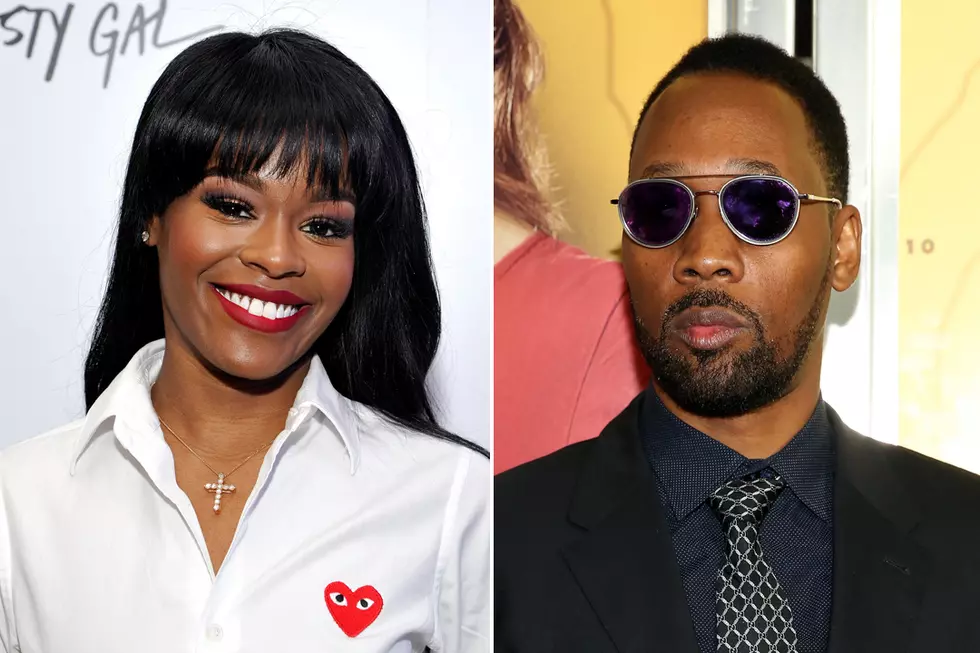 Azealia Banks Claims RZA Is a Cokehead in 'The Breakfast Club' Interview
John Sciulli / Monica Schipper, Getty Images (2)
Earlier today (May 11), Banks visited The Breakfast Club to speak on her new music. Naturally, the topic of her relationship with the Wu-Tang Clan legend surfaced during the conversation. Banks held nothing back when speaking about the man she feels misrepresented her actions when explaining the night she was allegedly thrown out of actor Russell Crowe's Beverly Hills party nearly two years ago.
Responding to The Breakfast Club host Charlamagne Tha God's question about why she didn't want to promote a RZA-directed film (Love, Beats Rhymes), Banks made some pretty shocking allegations while criticizing the producer for accusing her of behaving belligerently at Russell Crowe's ill-fated party two years ago.
"If RZA was smart he should have just shut the fuck up," Banks explained before saying their public spat caused them to lose a lot of potential earnings from the film. "We have a movie to promote. Who's gonna wanna see a movie in which the director has slandered the lead actress? Like, what the fuck are you thinking?"
Just a bit later, Banks claimed that RZA's also got a big drug problem, and she saw it surface when they would be set to record music. "Every time you're like, calling me to go to the studio, I show up to the studio and you're fucking coked out," Banks added.
Elsewhere in the interview, Banks speaks about the state of female rap, her alleged rape and more.
You can see what Banks has to say about RZA in the tweet below. You can watch the entire interview for yourself beneath that.
Check Out the 2018 Hip-Hop Music Festivals You Need to See